Quick Recovery Breast Augmentation?
By Leslie Howard Stevens – Follow me on Google+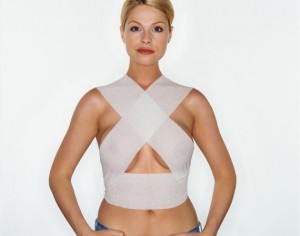 Every patient aspires to have  a pain-free plastic surgery procedure. Surgeons alike hope for the day that they can eliminate downtime and decrease the risks of post-surgery complications and concerns for their patients. While that day isn't here as of yet, science has brought that day a little closer with flash recovery breast augmentation, a new technique that many surgeons, including Dr. Stevens are exploring and offering to patients.
Flash recovery breast augmentation can be performed safely, with shorter downtime and nearly a painless post-op. The technique is done by using heat to cauterize the tissue (as opposed to cutting and tearing) to place the implant in the pocket and avoid strenuous trauma and lessen the amount of time patients are dealing with pain post-surgery.
Learn more about Dr. Stevens' breast augmentations in Beverly Hills by scheduling a consultation.
Dr. Leslie H. Stevens is a board certified plastic surgeon in Beverly Hills and co-director of the renowned Lasky Clinic, known for its extensive celebrity clientele.  Dr. Stevens specializes in facelifts, eye lifts, breast augmentation in Beverly Hills, tummy tucks, labiaplasty, liposuction and body contouring.  His practice is located in the Los Angeles area at the Lasky Clinic in Beverly Hills.