The Keller Funnel Improves Breast Augmentation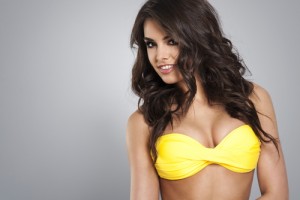 Breast augmentation continues to be one of the most performed plastic surgical procedures in the United States. As popularity continues, plastic surgeons continue to be on the lookout for techniques and innovations that make the surgery safer and more effective. The Keller Funnel, used by Dr. Leslie Stevens at the Lasky Clinic Beverly Hills, is one of the breast augmentation innovations that offer a variety of benefits to patients.
About the Keller Funnel
The Keller Funnel is a sterile funnel that helps to deliver silicone gel breast implants into the surgical pocket created for them. The soft device resembles a cake decorating tool, with a special inner coating that moves the implant into the breast with minimal friction or trauma to surrounding tissue or the implant. The funnel opens the door to a broader range of options in breast augmentation, from placement of the implant to incision location.
The Keller Funnel allows breast augmentation using silicone implants to be performed endoscopically, an option previously restricted to saline implants. Because silicone implants are preferred by many patients, due to their more natural look and feel, the ability to place these implants using a smaller incision is a significant benefit. In addition, the funnel allows implants to be placed using a no-touch technique that greatly minimizes the risk of contamination and infection during the procedure.
Benefits of the Keller Funnel
There are a number of advantages to using the Keller Funnel during breast augmentation surgery, including:
• Smaller incisions in locations where scarring is not visible
• Incision locations include around the nipple, in the breast crease or under the arm
• Reduced tissue trauma, which means less post-operative bruising
• Implant may be placed above or below chest muscle
• Less risk of contamination and infection during surgery
• Possible lower risk of capsular contracture
• Shorter and more comfortable recovery process
• Shorter surgical time
The Keller Funnel offers a wide range of benefits, with few drawbacks to worry about. Many surgeons are now tuning into the advantages of using this device to perform breast augmentation. Dr. Stevens has performed hundreds of breast surgeries using the Keller Funnel and has seen positive results in nearly all of his patients both during and after surgery.
The Keller Funnel is one of the most beneficial innovations in breast augmentation surgery today. The low-tech device is producing excellent results and a higher degree of patient satisfaction overall. To learn more about the Keller Funnel or breast augmentation surgery, contact the Lasky Clinic Beverly Hills at 310-556-1003 to schedule your personal consultation with Dr. Stevens.