Top 3 Things You Should Know about Breast Augmentation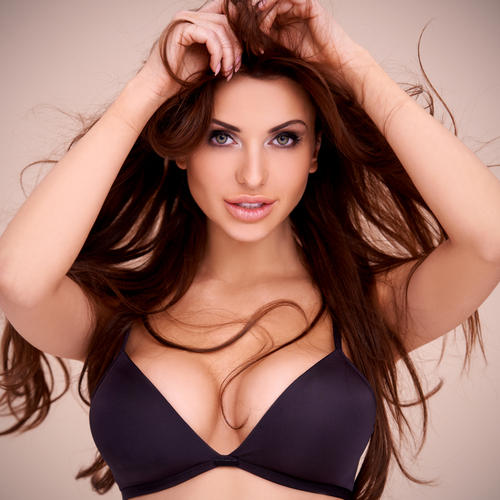 By Leslie Howard Stevens – Follow me on Google+
Breast augmentation is the most requested procedure performed today. This procedure helps women achieve fuller breasts, if they are lacking or regain breast volume lost after pregnancy. However, before you make the decision to move forward with your procedure, there are three important things you need to know about breast augmentation.
Saline or Silicone?
One of the first choices women are faced with when they decide to have breast augmentation is the type of implant they want. Breast implants come in two distinct types:
•Saline Implants – These implants are filled with sterile salt water in varying amounts, so they can be customized to the unique body proportions of each individual patient. Saline implants require a smaller incision, which means less scarring after surgery.
•Silicone Implants – These implants are filled with an elastic gel more similar to the look and feel of the actual breast. These implants are less prone to rippling or leaking, but the incision to insert them can be larger. Size may not be adjusted once the implants are in place.
The choice of breast implant is a highly personal one between a patient and her physician. There is no "one-type-fits-all" when it comes to breast augmentation. Saline implants are currently available to patients age 18 and up, while silicone is available to patients 22 years or older.
Choosing Cup Size
Because it can be difficult to imagine what your breasts will look like after surgery, new technology has been developed to make the results easier to visualize. The most effective tool for this purpose is the Vectra, a 3-D imaging system that allows you to "try on" a number of different breast shapes and sizes. With realistic expectations, you and your surgeon will be better equipped to choose the best breast implant for your personal body contour. The Vectra imaging system is available at only a few select practices. Dr. Stevens practice is one of them.
What about Recovery?
Most patients require 24-48 hours after breast augmentation surgery to recover from the procedure. Restrictions on activity may continue for a number of days afterward, to ensure the incisions heal properly. Some swelling and discomfort is common after surgery, but these usually subside on their own in a few days. Medication can be used to enhance patient comfort during the recovery period.
Breast augmentation can be a highly successful procedure for patients who have taken the time to educate themselves and prepare for surgery. To learn more about breast augmentation, or other procedures available, contact Dr. Stevens and his staff at the Lasky Clinic Beverly Hills today. 310-556-1003.