What to Look for in Your Plastic Surgeon
The decision to have a plastic surgery procedure is not one that should be taken lightly. The first step in ensuring a safe, successful procedure is to find a surgeon that is highly qualified in the field and experienced in the specific procedure you desire. To help you on that search, we have five factors to consider when searching for the right plastic surgeon for you.
Credentials
The surgeon you choose should be trained in both general and plastic surgery procedures. It is also preferable to find a physician who concentrates his practice primarily on cosmetic procedures. That way, you know the doctor you work with has had ample hands-on experience in the specific procedure you are looking for.
Board Certification
Board certification from a notable organization recognized by the American Board of Medical Specialties is a must. Surgeons with membership in organizations like the American Society of Plastic Surgeons or the American Society for Aesthetic Plastic Surgery must be board-certified by the American Board of Plastic Surgery (ABPS) in order to join. Certification from the ABPS or another notable board ensures your surgeon has ample training and practical experience. It also indicates the surgeon adheres to the highest standards of patient care and safety.
Hospital Privileges
Although your procedure may be performed at your surgeon's own accredited facility, find out if the physician has privileges at any of the nearby hospitals. This lets you know your doctor has also been thoroughly vetted by medical professionals in your community. Hospital privileges also give you the option of a hospital stay for some types of procedures or risk factors.
Patient References
Plastic surgeons should be willing to provide before and after photos of previous patients to give prospective patients an accurate idea of what they can expect from surgery. In addition, some physicians provide contact information of previous patients so you can ask them about their personal plastic surgery experiences. References give you the chance to discover firsthand what you can expect from your procedure and whether the surgeon you choose will follow through with his promises.
Comfort Level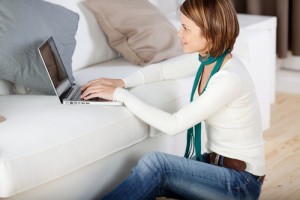 Finally, choose a surgeon that makes you feel comfortable with pursuing the procedure you want. A positive rapport should include a willingness to take the time to answer all your questions so you are prepared for your surgery. Attention during the recovery process will also be important to ensure the best possible results from your procedure.
Plastic surgery may be done for cosmetic purposes, but it is still a surgical procedure that requires the highest level of safety, patient care, and surgical skill. By carefully choosing your plastic surgeon according to these factors, you can rest assured your procedure will go as smoothly and safely as possible. To learn more about how to choose the best plastic surgeon for your needs, contact Dr. Leslie Stevens at the Lasky Clinic at 310-556-1003.