Tummy Tuck After Pregnancy?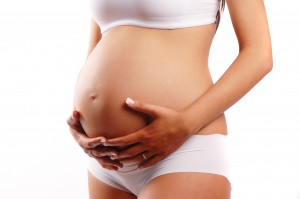 With the joys of motherhood come dramatic changes in a woman's body which may include the onset of unsightly stretch marks and loosened abdominal muscles. For patients looking to get their pre-baby body back with failed attempts at just the gym, yoga class or diet changes, a tummy tuck can be the best option for removing excess skin and revealing their bikini body.
What it is
A tummy tuck (or abdominoplasty) is a procedure that removes excess fat and skin and restores weakened or separated muscles to make a patients "tummy" tighter, smoother and firmer. During the procedure, a horizontal cut is made between the pubic bone and the navel. The skin is pulled back, fat is removed and over-stretched abdominal muscles are repaired.
Can I have One During a C-Section?
While many moms may want to speed up their recovery process and opt for a tummy tuck after a c-section Dr. Stevens recommends that new mothers wait at least a few months and consult a surgeon to make sure that the procedure would be safe.
What's the recovery time?
Most patients will be back on their feet  well within two weeks. Post-surgery, a thin tube may be placed under the skin to drain excess fluids during the first week.
What are the risks?
Like in all surgical procedures risks like infection and necrosis (which is much more common in smokers), can occur. To minimize your risks speak with your surgeon about your health history and how to prepare pre and post surgery.
To learn more about your post-pregnancy tummy tuck options or to address your concerns, schedule a private consultation with Dr. Stevens.
Dr. Leslie H. Stevens is a board certified plastic surgeon in Beverly Hills and co-director of the renowned Lasky Clinic, known for its extensive celebrity clientele.  Dr. Stevens specializes in facelifts, eye lifts, breast augmentation, tummy tucks, labiaplasty, liposuction and body contouring.  His practice is located in the Los Angeles area at the Lasky Clinic in Beverly Hills.