Top 5 Plastic Surgery Apps
By Leslie Howard Stevens – Follow me on Google+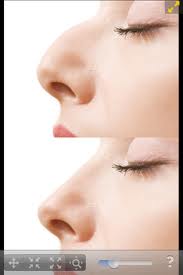 1. iAugment – Patients considering breast augmentation can use this app to access vast amounts of information and resources on the topic. This app this provides a comprehensive overview of breast surgery while also educating users about procedures and recovery methods. Users can also upload and modify pictures to see simulated "Before and After" results.
2. BodyPlastika – This app allows users to upload photos and "virtually test" various cosmetic surgery procedures on their iPads, iPods and iPhones. Users can play with shapes and adjust parts of their body to simulate nose jobs, cheek implants, chin and lip augmentation, jawline contouring and a range of liposuction treatments.  They can also share these potential results on Facebook or Twitter if so inclined!
3. BuildMyBod – Users curious about the cost of a wide range of procedures can review a detailed estimate of the procedure they are considering, including listings of plastic surgeons in their local area.
4. Cosmetic Plastic Surgery – Built by the American Society For Aesthetic Plastic Surgery, this app offers advice on up-to-date advice on plastic surgery procedures and regulations on patient safety. Users can also search a database of reputable surgeons and learn important cosmetic surgery terms.
5. The Plastic Show – This "Before and After surgery" app allows users to watch videos about everything cosmetic surgery-related.  Users can also connect with patients that have had plastic surgery procedures to discuss expectations, results and more.
While mobile apps are fun, there is still no substitute for discussing your options with your plastic surgeon.  Dr. Stevens uses Vectra 3D technology during his in-office consultations to provide patients a preview to their new look with precision. Learn more about this technology in Dr. Steven's video here and schedule a consultation with Dr. Stevens to discuss your plastic surgery needs.
Dr. Leslie H. Stevens is a board certified plastic surgeon in Beverly Hills and co-director of the renowned Lasky Clinic, known for its extensive celebrity clientele.  Dr. Stevens specializes in facelifts, eye lifts, breast augmentation, tummy tucks, labiaplasty, liposuction and body contouring.  His practice is located in the Los Angeles area at the Lasky Clinic in Beverly Hills.