Summer is not over yet! Our Summer Beauty Countdown: Popular Summer Procedures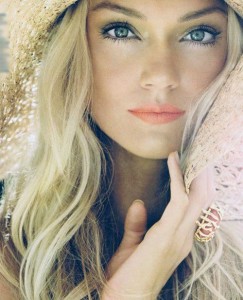 Summer is in full swing, but it's not too late to take advantage of popular cosmetic procedures for the season. By getting your treatment now, you will be ready to head into the cooler days of fall in high style. Check out these popular summer procedures that will help you keep your warm weather look going through the rest of the year.
CoolSculpting
This non-invasive procedure can help you get your bikini body by eliminating isolated pockets of fat that detract from your body contour. The procedure uses controlled cooling to destroy fat cells so they can be eliminated by the body's own natural processes. The procedure produces gradual results that are long-lasting as long as a healthy weight is maintained after treatment.
Microdermaplaning
Keep your skin in top condition throughout the hot, dry days of summer with a microdermaplaning treatment. This exfoliating procedure uses an ultra-sonic spatula to remove outer skin cells that tend to clog pores and dull the complexion. The result is softer, smoother skin with fewer fine lines or other blemishes.
Botox
You won't need to worry about flaunting your wrinkles at the beach with Botox injections to smooth away frown lines and crow's feet. This solution relaxes the facial muscles that lead to the formation of wrinkles, leaving you with a smoother, younger appearance. Botox treatments typically last three or four months before a touch-up procedure is needed.
Soft Tissue Fillers
Another option for eliminating facial wrinkles is a soft tissue filler that restores support to the underlying skin structure and evens away creases from the inside out. These fillers can also be used to add volume to areas like the cheeks and jawline for a more youthful facial profile. You can even select a filler to boost volume in your lips for a sexier summertime pout.
Breast Augmentation
Boost your cleavage with breast implants that add fullness and volume to your favorite summer fashions. Breast augmentation is a relatively straightforward procedure that typically involves smaller incisions and less downtime than patients expect. Choose between saline and silicone implants in a broad array of sizes and shapes to fit any body contour beautifully.
Summer is the time to shine, so make sure you are ready by pampering your skin and body with the hottest cosmetic procedures of the season. To learn more about these procedures, or find out about other options in plastic surgery, contact the Lasky Clinic Beverly Hills to schedule your personal consultation with Dr. Leslie Stevens at 310-556-1003.