Research Ties Plastic Surgery to Higher Self-esteem, Better Mood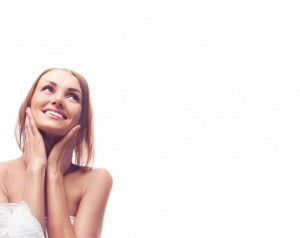 There are a number of issues for which people choose to go under the knife. Whether it's to fix a condition or simply to improve a person's appearance, plastic surgery has increased in popularity over the years for a variety of reasons. Now, a new study suggests people could be opting for plastic surgery aimed at a little mood boost.
Research published in Clinical Psychological Science reports that plastic surgery patients could experience more joy in life, a higher sense of satisfaction and greater self-esteem. The study's authors looked at nearly 550 first-time patients and more than 260 people who had always wanted plastic surgery but ultimately decided not to go through with the procedure. These groups were compared to more than 1,000 people who have never been interested in cosmetic surgery. Within the different groups, there were no differences in terms of mental health and overall life satisfaction.
The questionnaire
The research authors used psychological tests on the patients prior to their surgery, as well as three, six and 12 months after the procedure. In order to gauge expectations prior to surgery, some of the questions on the psychological test involved on the test included "All of my problems will be solved," "I'll be a completely new person," and "I want to develop more self-confidence." The study's authors found that only 12 percent of respondents felt the first two unrealistic answers would come true following surgery.
Patients show happy results
When comparing the results of the psychological tests of the surgical patients to those who had not had plastic surgery, people who went under the knife had higher self-esteem, experienced less anxiety and felt healthier overall. Additionally, those who opted for the procedure reported that they were happier with their bodies as a whole, not just the area on which they had work done.
Plastic surgery a growing trend
The increase in self-esteem following surgery could be behind the growing number of people who have opted to go under the knife in recent years. According to statistics from the American Society for Aesthetic Plastic Surgery, more than 10 million cosmetic procedures were performed last year in the U.S. alone.
The most popular procedures last year included breast augmentation, liposuction, abdominoplasty, eyelid surgery and rhinoplasty. Women made up the majority of those who underwent a cosmetic procedure, accounting for 9.1 million of the 10 million who had procedures.
View this blog post originally available on The American Society for Aesthetic Plastic Surgery.