Recovering After Breast Implant Surgery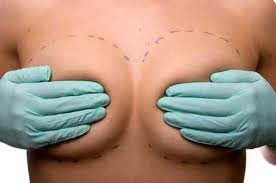 Making the decision to have breast augmentation can help patients that once felt self-conscious about their bust feel more comfortable and increase overall confidence. Patients should do their research and due diligence to find the best, Board-certified plastic surgeon who is not only focused on getting the results they want, but who will also walk them through the details of breast augmentation at all stages of the procedures (pre-op, during the operation and post-op / recovery) – and, in particular, a plastic surgeon who stays in close contact with patients once they leave the clinic or hospital.After selecting a board-certified plastic surgeon who specializes in breast augmentation, patients will want to meet with their selected surgeon prior to the scheduled procedure on what to expect after the breast implant procedure.
Dr. Stevens and his staff work with every patient at each step of the procedure – including keeping close tabs on you as you recover to ensure that you are comfortable and that your recovery is without complications.  Dr. Stevens outlines his top tips for healing after breast augmentation for a safe and quick recovery:

Sleep in an upright position for at least one week
Avoid sleeping on the stomach
Use a surgical bra designed to allow the implants to heal in the proper position
Stay hydrated
Eat a healthy diet and avoid high sodium foods
Get plenty of rest
Gently massage the chest area to improve circulation and reduce fluid retention
In the case of emergency such as severe swelling or significant pain lasting more than several hours seek immediate help from your doctor. To learn more about preparing for plastic surgery sign up to receive Dr. Stevens' ebook and schedule a consultation.
Dr. Leslie H. Stevens is a board certified plastic surgeon in Beverly Hills and co-director of the renowned Lasky Clinic, known for its extensive celebrity clientele.  Dr. Stevens specializes in facelifts, eye lifts, breast augmentation, tummy tucks, labiaplasty, liposuction and body contouring.  His practice is located in the Los Angeles area at the Lasky Clinic in Beverly Hills.