Options After Weight Loss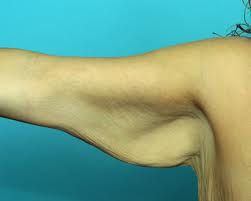 For many people who undergo weight loss surgery or loose a dramatic amount of weight, the goal of taking charge of their health is a tremendous triumph. With a smaller and healthier body, diseases like cancer, heart disease and more are significantly lowered. Unfortunately, excess skin from significant weight loss can make this wonderful triumph difficult to manage and can mask the smaller body waiting to be unveiled to the world.
Fortunately, there are a variety of plastic surgery procedures that patients can have that will help remove excess skin, giving patients a trim, firm and tighter shape on top of their new, great body.
Here are a few helpful procedures that Dr. Stevens performs:
? Body Contouring – In this procedure, Dr. Stevens can remove excess and sagging skin by lifting areas such as the buttocks, abdomen, waist, hips, thighs and arms. Depending on the amount of surgery and areas to be addressed, the procedure can be done in one to several sessions.
? Tummy Tuck – "Biggest Loser" winner Olivia Ward recently had a tummy tuck procedure that removes excess fat and skin from the abdominal area as well as tightening the muscles.
? Breast Lift – In this procedure, deflated or droopy breasts can be corrected by raising and reshaping sagging breasts.
? Arm Lift – While it can be a challenge to tighten and tone the arm area, this procedure can improve loose skin and fullness of the arms along with hanging skin in the armpits.
Many massive weight loss surgery patients are unaware of their body contouring options after they have achieved their desired weight loss goals. Speak with your plastic surgeon about all of your options to proportionately shape your body and remove excess and troublesome skin.
To speak with Dr. Stevens further about body contouring options after weight loss, schedule a consultation with him today.