Non-surgical Cosmetic Procedures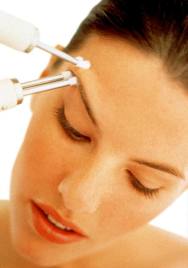 Getting older is inevitable, but it doesn't have to mean compromising your looks. A facelift, a chin lift, or a brow lift can offer long term results, but are not always the best options for patients looking for quick and instant results. These days, patients who want to turn back the hands of time can do so without worrying about expensive surgeries or lengthy recovery time.
Dr. Stevens recommends these top nonsurgical procedures patients to fight these signs of aging.
Botox – This simple, non-surgical treatment administered by a doctor can temporarily smooth out moderate to severe frown lines between the brows. This quick treatment can last for up to four months. Learn more about Botox here.
Sculptra – This injectable facial filler helps to improve the appearance of smile lines, cheeks and temple hallows for a more youthful appearance. Find out more about Sculptra here.
Laser Resurfacing – Patients looking to improve the appearance of their skin and reduce wrinkles, fine lines, acne scars or sun damage can benefit greatly from this procedure that uses a laser to remove skin irregularities. Learn more about Laser Resurfacing here.
Dr. Stevens offers a variety of options for patients looking to enhance their appearance without having to have surgery. Learn more about his non-surgical procedures and schedule a consultation to determine what is best for your desired outcome.
Dr. Leslie H. Stevens is a board certified plastic surgeon in Beverly Hills and co-director of the renowned Lasky Clinic, known for its extensive celebrity clientele.  Dr. Stevens specializes in facelifts, eye lifts, breast augmentation, tummy tucks, labiaplasty, liposuction and body contouring.  His practice is located in the Los Angeles area at the Lasky Clinic in Beverly Hills.