Neck Lift Without Surgery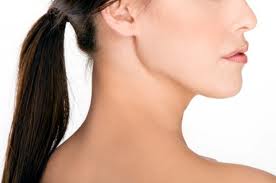 Many patients thinking about a cosmetic change in their skin or appearance are often looking for alternative ways to achieve their results without having to take a trip to the operating room. With the many aesthetic surgery alternatives on the market, including injectibles like Juvederm and Botox, this desire is highly attainable.
A traditional neck lift removes excess or sagging skin that has been inevitably caused by aging. The incisions for the neck lift may be located under the chin and/or behind the ears to restore a firmer and more youthful contour to the neck.
With a non-surgical neck lift, patients can be given carefully placed Botox injections to reduce wrinkles and slightly raise the neck for a temporary, yet aesthetically younger look. Results can last up to 10 weeks with this option recommended for slightly younger women who do not need a full procedure to make changes.
Find out more about Dr. Stevens' neck lift and non-surgical procedures here and contact him to schedule a consultation to find out if you are a candidate for a non-surgical neck lift.