Lunchtime Boob Jobs No Longer an Option
By Leslie Howard Stevens – Follow me on Google+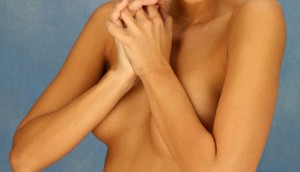 While it may sound like a quick fix for patients looking to increase breast size without surgery, the controversial "lunchtime boob job" will not see the light of day in the United States … and with good reason. The injectable filler Macrolane was subsequently banned earlier this year in the United Kingdom when doctors discovered patient complications from the use of the filler. Doctors reported that some patients after receiving the treatment, in as little as a year after the injection, had to receive corrective surgery.
According to BBC News, the Medicines and Healthcare products Regulatory Agency (MHRA) decided to ban the cosmetic procedure because the Macrolane filler could block the detection of breast tumors and effect mammogram readings, making diagnosis more difficult. According to WebMD one clinical study indicated that the presence of Macrolane will appear as a gray/white shadow in the mammogram and may significantly reduce the diagnostic quality of mammograms. Silicone and saline implants are currently approved for use by the FDA, while the non-surgical filler treatment has not been FDA approved as a suitable alternative.
To increase breast size without surgery, FDA approved fat transfers might be the only alternative for suitable candidates. The technique requires patients to wear a suction-pump device in the bra for several weeks before surgery to "pre-expand" the breasts. The patient's own fat is then liposuction from one part of the body and injected into the breasts. The pre-expansion allows for greater augmentation when the fat is transferred. (After Brava® Pre-Expansion, Patients' Own Fat Can Be Used to Increase Breast Size, 2012). Not every patient is a suitable candidate for fat transfer and women considering this surgery should speak with their board-certified plastic surgeon about the best options for their safe breast augmentation.
Schedule a one-on-one consultation with Dr. Stevens to speak about your options for breast augmentation and enhancement.
Dr. Leslie H. Stevens is a board certified plastic surgeon in Beverly Hills and co-director of the renowned Lasky Clinic, known for its extensive celebrity clientele.  Dr. Stevens specializes in facelifts, eye lifts, breast augmentation, tummy tucks, labiaplasty, liposuction and body contouring.  His practice is located in the Los Angeles area at the Lasky Clinic in Beverly Hills.