Liposuction isn't the only surgery for thigh problems
By Leslie Howard Stevens – Follow me on Google+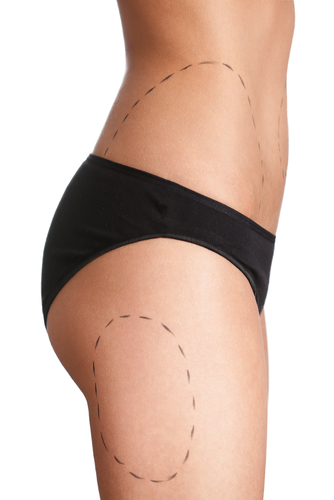 Brandy Rousselle of Sandy Springs, Ga., was frustrated with the cellulite on the back of her thighs. She tried working out, but to no avail. She was so embarrassed by her thighs' appearance that she told NBC affiliate 11 Alive she would only wear Bermuda shorts and never donned a bathing suit that showed off the back of her legs.
It can be difficult to get rid of that unsightly, puckered appearance, even with regular exercise and a healthy diet. While liposuction is a smart move for women who want to reduce the size of their thighs and in some cases makes cellulite look less obvious, but it's not a "cure."
She decided to take matters into her own hands and visited a local plastic surgeon. While she was expecting to be told that liposuction was the only answer, her doctor instead recommended that she undergo a new procedure called Cellulaze.
"These women don't have quantities of fat they want removed, they have fat they want remodeled," the surgeon told the news source. "They want it smoother, not puckered and cottage-cheese looking."
Cellulite is tricky because that fat is right underneath the skin and cannot be targeted by traditional liposuction. The recommended treatment for Rouselle involves using a laser cannula (thin tube) that goes under the skin, melts excess fat and breaks up the fibers that causes dimpling while stimulating collagen. Each treatment for one area on both legs is $4000 and multiple treatments may be needed.
If you're concerned about the cellulite on any part of your body, seek out an appointment with a board-certified plastic surgeon who can give you advice on what sort of procedure may best address the issue. This procedure, like any comes with risks and may not be appropriate for every body type.
View this blog post originally available on The American Society for Aesthetic Plastic Surgery.