Fat Grafting: Returning Youthful Volume to the Face
By Leslie Howard Stevens – Follow me on Google+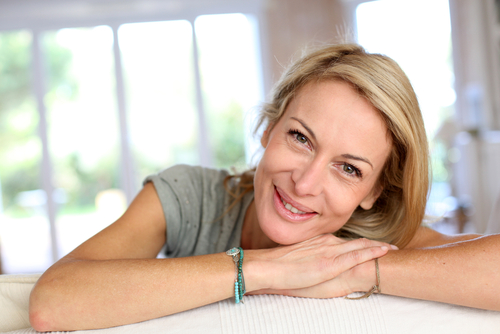 The face is often the first to belie our age, with sagging skin, wrinkles and loss of facial volume. If you are unhappy with the hollowing of your cheeks or the narrowing of your jawline, there are cosmetic procedures that can restore the youthful volume to your facial profile. One of the latest trends for accomplishing this purpose is a minimally invasive-surgical procedure known as fat grafting.
What is Fat Grafting?
Fat grafting is a process where fat from one area of the body is harvested and injected it into another area that needs more volume. Fat removal is commonly done through liposuction, which reshapes the body contour by removing unwanted pockets of fat from the midsection, thighs, hips and upper arms. Rather than disposing of all this unwanted fat, it can be harvested and placed back into the body to restore youthful volume to the face and other areas.
Who is it For?
The best candidate for fat grafting is a patient in reasonably good health that has realistic expectations about the procedure. The procedure is relatively safe for most patients, with few complications to worry about. Fat grafting can address the following issues:
• Back of hands
• Thin lips
• Hollow cheeks
• Tired-looking eyes
• Narrow jawline
Fat grafting may be performed alone or in conjunction with other cosmetic procedures for more dramatic results. It is frequently performed with a facelift or eyelid surgery (blepharoplasty).
How does it Work?
Fat grafting begins with the removal of fat tissue via liposuction. Liposuction uses a very narrow cannula inserted directly into the fat pocket to break up the fat and suction it away from the body. The fat is then purified for replacement into the body and prepared for injection.
Once the fat is ready, it is injected into specific areas of the face requiring additional volume. The injection process is relatively quick and requires no anesthesia and minimal downtime afterward. Results are evident immediately after the procedure and continue to improve over the following days. Most patients return to regular activities the day after treatment.
Dr. Leslie Stevens offers fat grafting options at the Lasky Clinic Beverly Hills. Procedures are performed on an outpatient basis. Results can last for a number of years before a touch-up treatment is needed. If you would like to learn more about fat grafting, or other options in anti-aging procedures, contact Dr. Leslie Stevens and his staff at the Lasky Clinic Beverly Hills.