Dr. Leslie Stevens Reviews
"People Love Us On Yelp" 2016 Award Recipient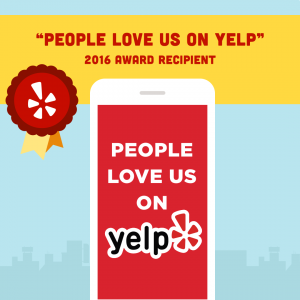 This morning I received an email from Yelp notifying me that our practice is the recipient of "People Love Us On Yelp" 2016 award. This award is generated twice a year to businesses that qualify for this program.
My staff and I strive each day to provide our patients a great experience and result. I was very humbled to receive this award and will continue to provide the best service possible to our patients.
To read our patient reviews on Yelp, please select the following link, Dr. Leslie Stevens Yelp Reviews.