Choosing the Right Size Implant After A Mastectomy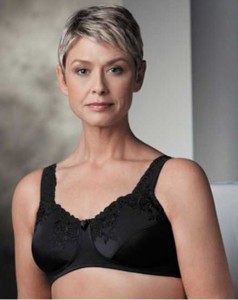 Many female patients that have experienced a mastectomy to treat breast cancer may need a little more than a form or specialty bra to feel normal again. Making the decision to get breast implants and reconstructing what was lost can assist in creating a positive and emotional experience for a patient. Patients should choose a board-certified plastic surgeon that has had experience with breast reconstruction and is willing to speak with mastectomy patients about their options, concerns and plans for the procedure.
Selecting The Right Breast Implants
Type – There are two types of ; silicone gel and saline. Patients should consult with their doctor on which type would be best suited for them.
Size – Patients can elect to have their implants match the size of their natural breasts or increase their bust size. Silicone implants offer fixed sizes while saline implants can be filled during surgery.
Durability – Patients that elect breast implant surgery must be aware that implants are fairly durable but there is a risk of rupturing and other complications. Most implants may need to be replaced  approximately every 10 years.
Interested in Breast Implants?
If you're interested in a breast implants, click here to schedule a consultation.

Additional resources:
American Cancer Society: Breast Reconstruction After Mastectomy
To learn more about your options for breast augmentation after a mastectomy, speak with Dr. Stevens during an in-person consultation to address your concerns.
Dr. Leslie H. Stevens is a board certified plastic surgeon in Beverly Hills and co-director of the renowned Lasky Clinic, known for its extensive celebrity clientele.  Dr. Stevens specializes in facelifts, eye lifts, breast augmentation, tummy tucks, labiaplasty, liposuction and body contouring.  His practice is located in the Los Angeles area at the Lasky Clinic in Beverly Hills.