Bye, Bye Cellulite – Hello Cellulaze
By Leslie Howard Stevens – Follow me on Google+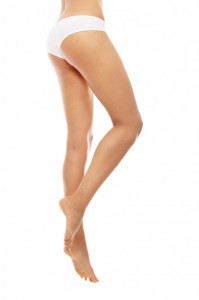 Supermodel Tyra Banks came clean years ago on her show about her battle with bulge on her backside.  Diet and exercise alone don't always target those dimples that can show up on the legs and thighs. Millions of women around the world deal with the dreaded reality of cellulite. Fact: no one is exempt!
A popular treatment currently on the market is the recently FDA-approved Cellulaze, a minimally invasive, laser-assisted procedure performed by a qualified physician, to increase your skin's natural thickness for a smoother, healthier look.
With many machines and expensive treatments currently on the market, it can be difficult to decipher what works and what doesn't to really target and banish cellulite. Cellulaze, done under local anesthesia, works through a small laser tube that is inserted under a patient's skin. The laser heats up to melt lumpy pockets of fat and cuts through the fiber bands that pull the skin and cause dimples. The laser then heats the skin to trigger new collagen growth, leading to better elasticity and thickness.
Cellulaze can be effective in as little as one treatment with most patients seeing results that last up to a year.
There is very little pain associated with the procedure and patients can resume normal activity in as little as one to two days.
This procedure is recommended for patients who are not significantly overweight and have moderate cellulite.
View this video on the Cellulaze treatment featured on The Doctors:
Contact Dr. Stevens for a consultation and learn more about your options for cellulite reduction procedures.
Dr. Leslie H. Stevens is a board-certified plastic surgeon in Beverly Hills and co-director of the renowned Lasky Clinic, known for its extensive celebrity clientele. Dr. Stevens specializes in facelifts, eye lifts, breast augmentation, tummy tucks, labiaplasty, liposuction, and body contouring.  His practice is located in the Los Angeles area at the Lasky Clinic in Beverly Hills.