5 Ways to Verify Your Plastic Surgeon's Credentials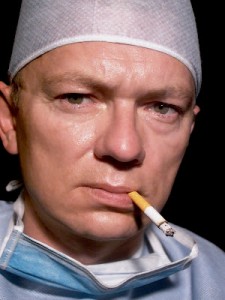 With the egregious amount of news surrounding non-plastic surgeon doctors inflicting botched procedures on their unsuspecting patients it is critical for patients to know the right way to find and verify the credentials of a board-certified plastic surgeon. Before booking a cosmetic procedure, there are five things each patient should do to verify their plastic surgeon's credentials.
Contact the State Medical Board – Here patients can find out information on licensing, education, board certification and take disciplinary action.
Patients should do their due-diligence to protect themselves from fraudulent doctors and potentially fatal complications. Learn more about cosmetic procedures from board certified Dr. Stevens and schedule a consultation.

Dr. Leslie H. Stevens is a board certified plastic surgeon in Beverly Hills and co-director of the renowned Lasky Clinic, known for its extensive celebrity clientele.  Dr. Stevens specializes in facelifts, eye lifts, breast augmentation, tummy tucks, labiaplasty, liposuction and body contouring.  His practice is located in the Los Angeles area at the Lasky Clinic in Beverly Hills.