5 Ways Injectables can Help You Meet Your Cosmetic Goals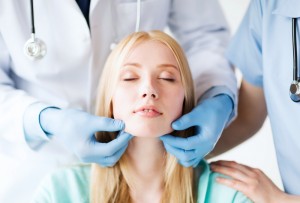 What's not to like about injectable cosmetic treatments? These minimally-invasive procedures are quick, almost painless and incredibly versatile. Whether your cosmetic goals are to enhance specific facial features, wake up a tired appearance or shave years off your face, there is an injectable treatment that can help. Leslie Howard Stevens, MD FACS at The Lasky Clinic Beverly Hills has five effective ways injectables can help you reach your aesthetic goals in 2105.
Give yourself a lift
As we age, our skin loses elasticity, which leads to sagging skin and the appearance of facial creases. The sag can become especially apparent around the jawline, as the jowls begin to make an appearance. Injectables can fill in those areas, restoring youthful volume and giving the appearance of a firmer, more defined facial contour.
Plump Up Lips
Thin lips can evolve as we age or they can be a problem from day one. If your pout isn't as full as you want, injectable treatments can add subtle volume and definition to the lips. Some formulas contain lidocaine, an anesthetic that can make it more comfortable when injecting this sensitive area of the face.
Highlight Cheekbones
Prominent cheekbones have long been a coveted feature among women, and now you can get the look without implants or surgery. Some injectable formulas lend themselves particularly well for augmentation the cheek area, giving you a more proportioned and youthful facial profile. Depending on the specific filler you use, you may be able to enjoy those new cheekbones for a year or more before a touch-up treatment is required.
Wake Up Eyes
The eyes are often one of the first features to belie our age, with the appearance of fine lines and a sunken look to the under eye area that makes us look older and more tired than we feel. Injectable solutions effectively smooth away creases around the eye, while restoring volume to the under eye area to produce a refreshed, more rested look. Sometimes, a combination of filler formulas might be the best way to give those eyes a whole new look.
Relax Wrinkles
Of course, injectable treatments are probably best known for their ability to reduce the appearance of fine lines and wrinkles on nearly any area of the face. While some fillers achieve this purpose by adding support to the underlying skin structure, others relax facial muscles that lead to the formation of facial creases. Botox and Dysport are two popular products that work in this manner, giving you a rejuvenated appearance without creases around the forehead and eye areas.
Injectable treatments are a minimally-invasive way to achieve your cosmetic goals on a temporary basis. If you are interested in learning more about the benefits of these procedures, call the Lasky Clinic at 310-556-1003 to schedule your private consultation with Dr. Stevens today.