5 Questions to Ask Your Plastic Surgeon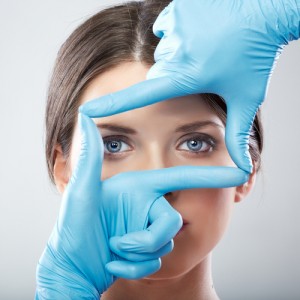 If you want the best possible results from your plastic surgery procedure, it is important to choose the best surgeon for the job. Some doctors offer more experience and training than others, honing techniques that provide the most beautiful, natural results. To ensure the surgeon that you choose will be able to produce the results you are hoping for; we have five questions you should ask your doctor before scheduling your procedure.
Are you board certified?
Board certification by the American Board of Plastic Surgery should be an essential qualification for any plastic surgeon. This certification indicates the physician has had a minimum of three years of experience in general surgery and another 2-3 years in plastic surgery. Board certified physicians have also passed a set of rigorous oral and written examinations and have been in professional practice for at least two years.
Where do you have hospital privileges and do you have privileges to perform my procedure there?
Even if your procedure will be performed in an accredited outpatient facility, it is helpful to know whether your surgeon has privileges at a nearby hospital or two. Hospitals carefully check credentials of surgeons before they grant privileges, so you know your doctor has been properly vetted if his privileges have been granted.
How many procedures have you performed?
The best way to ensure you choose an experienced surgeon for your procedure is to find out how many of that specific procedure the doctor has actually performed. Beware surgeons that provide plastic surgery treatments on a part-time basis because they may not be up to date on the latest techniques.
Can I see before and after photos?
A before and after gallery is a standard offering by most reputable plastic surgeons today. In addition to seeing the doctor's work firsthand, these photos offer a realistic view of what patients can hope to achieve with their own procedure. Some physicians also provide the ability to talk to former patients to learn more about what the procedure is really like.
Am I a good candidate for this procedure?
Ask the doctor if you are a good candidate for the procedure you are considering and why. A qualified plastic surgeon should be able to list factors that increase your odds of success. If another procedure might produce better results, a surgeon should inform you of this as well.
Dr. Leslie Stevens is a board-certified plastic surgeon with decades of experience performing cosmetic procedures for his Beverly Hills patients. His goal is to provide natural, balanced results to enhance his patient's appearance subtly and beautifully. To learn more about the procedures Dr. Stevens offers, contact his staff at the Lasky Clinic at 310-556-1003.