3 Things No One Told You about Liposuction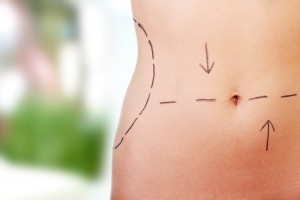 Liposuction has risen to the ranks of one of the most popular plastic surgery procedures today, due to its effectiveness in enhancing facial and body contours. Liposuction can eliminate unwanted pockets of fat that have not responded to diet and exercise from nearly any area of the body. If you are considering this procedure to improve areas of concern in your own body profile, there are a few things you need to know before you schedule your procedure.
What Type of Aesthesia is Used?
Liposuction may be performed under either local anesthesia with sedation or general anesthesia. The choice will depend on the amount of fat to be removed, the specific treatment area and the preference of the patient and surgeon. While local anesthesia (also referred to as tumescent anesthesia in the case of liposuction) tends to carry slightly lower risks, general anesthesia may provide a more positive experience for the patient overall. Dr. Stevens counsels each patient on the various options in anesthesia, with recommendations for the preferred method for each procedure and patient.
How Long do Results Last?
During liposuction, targeted fat cells are completely eliminated from the body, making this procedure a permanent method of fat removal. This means that a single liposuction session can give you the results you are looking for with no additional treatment required. However, while fat cells cannot develop in a previously treated area, other areas can become problematic over time if a stable weight is not maintained after the procedure. Dr. Stevens emphasizes healthy lifestyle choices after liposuction to ensure the results of the initial procedure are indeed permanent.
What is the Recovery Like?
Many patients are pleasantly surprised at how relatively quick and easy it is to recovery from a liposuction procedure. The specific duration of the recovery process will vary from patient to patient and procedure to procedure, but tends to be shorter and less painful than the recovery from other plastic surgery procedures. Most patients are back to non-strenuous jobs and other activities within a week after treatment. Dr. Stevens provides specific pre- and post-operative instructions for all of his liposuction patients to ensure the fastest and most comfortable recovery process possible.
Liposuction is a versatile, effective method for achieving a smoother, sleeker body contour. The procedure is performed on an outpatient basis and involves less discomfort and downtime than most patients expect. To learn more about this plastic surgery procedure, contact the Lasky Clinic to schedule your personal consultation with Dr. Stevens.