3 Reasons You Should Schedule a 10 Year Reunion with Your Breast Surgeon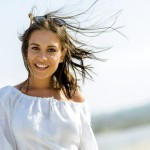 When was the last time you spoke to your plastic surgeon? We're not offended that you don't call us as frequently as your primary care physician, but we too have a stake in your physical well-being and long-term results.
For breast augmentation patients, it's especially important that you make your surgeon aware of any changes to the look, feel, or quality of your breast implants as the years pass by — and scheduling a "10-year reunion" with your breast surgeon is a great way to do it. Here are a few reasons why:
1. A Lot Can Happen in 10 Years
I don't know about you, but I've seen a number of changes in myself over the last decade, and some of that wear and tear is definitely unwelcome! Think about all that your body has gone through since your breast augmentation. You may have had a child, gained or lost a few extra pounds, or noticed your body aging.
I hear from many of my patients that while they still love the augmented size of their breasts, they are concerned with age-related sagging or have had asymmetry develop over time. If that sounds familiar, the 10-year mark is a great time to renew your curves. Ask your doctor about the latest breast enhancement techniques to maintain or improve your look.
If you're one of the lucky ones who looks better than ever, congratulations! I would love to get your directions to the "Fountain of Youth." But, even if your breasts have not been affected by aging, you may have changed. Think back to when you first made the decision to get implants: you probably put a lot of thought into what size and shape was perfect for you then. If your aesthetic preferences and your original implants have been gradually diverging over time, you can change them out to something that is perfect for you now. Whether that's increasing or decreasing size, going for a different shape or profile, or switching to a different implant material for a better feel, the current range of implants offers you a full spectrum of options to get the perfect fit.
2. It's Smart to Check Up on the Safety and Quality of Your Implants
There's a rumor that implants give out around the 10-year mark, as if these devices are programmed to fail by a specific date. This simply isn't true, but it's still a smart decision to check up on things. You wouldn't drive a car for 10 years without servicing it or having the engine looked at by a mechanic, would you?
Many women are still very happy with their augmented breasts years down the road, but breast implants don't always last a lifetime. Over time, some women will experience rupture or leakage. So before you hit your 10-year breast augmentation anniversary, it's prudent to check that all is well.
Additionally, while many breast implant manufacturers provide a limited lifetime warranty on breast implant replacement, things like capsular contracture, late seroma formation (abnormal swelling), and rupture are often only covered for 10 years. These warranties typically cover the cost of replacement or revision should your implants rupture or deflate, meaning it could save you quite a bit of money if one of these issues is detected before the warranty expires.
3. There Have Been Some Really Cool Advancements in Breast Implants
Breast augmentation techniques and implant options change quite a bit over a decade. There are now more breast implant types than ever, and exploring these new options may lead to implants that are a better fit for you.
For instance, did you know there's a new gal in town? The 5th generation of silicone gel implants offers patients a more natural-looking, form-stable option. These implants, sometimes referred to as "gummy bear implants," have some major improvements over previous generations of implants.
Some of the benefits include:
? A natural look and feel — the firmness of these implants is accompanied by a supple flexibility.
? Lower complication rates — newer implants are less likely to ripple, harden, or develop capsular contracture (a thick layer of scar tissue that forms around the implant).
? Faster results — the shaped version of these implants allows patients to see their final results in as little as three to four months!
What works for you depends on a variety of factors, including your natural anatomy and long-term goals, but you and your plastic surgeon now have the ability to hand-pick the perfect breast implant for you out of a growing number of options.
The Bottom Line
Every patient is different. If you are still pleased with your existing breast implants and have not experienced any issues, there is no rule stating that you need to change your implants or pursue additional procedures after a decade has passed.
A breast checkup is always a good idea whether you want a change or not. Schedule a reunion with your original doctor or with another board-certified plastic surgeon, if you've moved. Whether you're considering a touch-up surgery or not, your surgeon can evaluate your breasts and make sure everything is in good shape.
Written by Brian K. Reedy MD
Smart Beauty Guide, ASAPS