How to Prepare Your Loved Ones for Your Plastic Surgery Procedure
By Leslie Howard Stevens – Follow me on Google+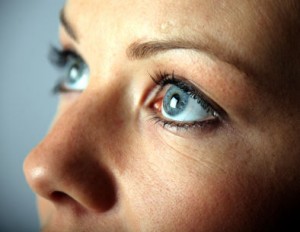 The decision to have the plastic surgery procedure you desire must be a carefully considered process to find the best information available. The procedure is a personal choice that must be discussed with your board-certified surgeon before taking the next steps. And then there's your family. Many patients may feel the need to avoid sharing their decision with their friends and families for fear of causing them to worry or being judgmental or critical. As you embark on planning for your procedure it is important to gain family support. A patient can prepare their loved ones for their plastic surgery procedure in the following ways:
Be assertive – You may receive negative responses from loved ones who don't agree with your decision to have surgery. Assert yourself and explain to them your decision is made and while you respect their opinion, what you are really looking for is their support.
Have your family meet your chosen surgeon – Assure your family that you've done your due diligence, have researched your surgeon's credentials as well as the medical facility where your surgery will take place.
Share the facts with your family – Provide your family with detailed information about the procedure you chose that includes information on safety and risk factors and shows before and after pictures of the same procedure recently done by your surgeon.
Create a plan – Your family may need to be advised on how they can best be supportive before, during and after your surgery. You may want to elect a relative or friend to attend your consultation with you, be with you on the day of your surgery or assist you at home during your recovery. Create a plan that clearly explains your expectations for the help you will need to make the process as seamless as possible.
Schedule a consultation with Dr. Stevens and download his ebook on preparing for plastic surgery.
Dr. Leslie H. Stevens is a board certified plastic surgeon in Beverly Hills and co-director of the renowned Lasky Clinic, known for its extensive celebrity clientele.  Dr. Stevens specializes in facelifts, eye lifts, breast augmentation, tummy tucks, labiaplasty, liposuction and body contouring.  His practice is located in the Los Angeles area at the Lasky Clinic in Beverly Hills.