Do I Have to Lose Weight Before a Procedure?
By Leslie Howard Stevens – Follow me on Google+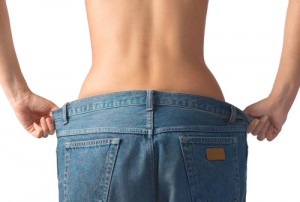 Making the decision to have body contouring surgery, whether it be reconstructive or after weight loss, is not the first hurdle to overcome especially if you are a patient that is overweight and struggling with your health. Morbid obesity can put your cosmetic procedure goals on hold but not spell the end for your surgery.
To reduce and avoid serious risks on the operating table doctors will insist a patient suffering from morbid obesity to slim down before electing to have their cosmetic procedure. Patients must be aware that  patient safety should be the utmost priority of their surgeon. Obese patients have a significantly higher risk of postoperative complications, such as heart attack, wound infection, nerve injury, and urinary tract infections.
Types of weight loss procedures and their benefits:
Bariatric / Weight loss surgery – This weight loss method involves an invasive approach to restricting the size of the stomach and bypassing part of the digestive track which makes it harder for a patient's body to absorb calories.
Gastric Banding – This weight loss procedure uses an adjustable silicone band with an inflatable inner collar around the upper stomach to reduce food intake making a patient feel full.
Body lift and contouring surgery– For patients that have lost a significant amount of weight, sagging and loose skin can be a tremendous problem. Contouring the abdomen, thighs, arms, face and neck via surgery removes  excess skin from the body
Conditions associated with obesity that could increase heart risks in surgery include (Source: ScienceDaily.com):
Heart failure
Atherosclerosis (thickened or narrowed arteries)
High blood pressure
Heart rhythm disorders
History of blood clots (especially pulmonary embolism)
Poor exercise capacity
Pulmonary hypertension related to sleep apnea
To ensure the best outcome of your procedure, your doctor may work with you to develop a weight loss program and set goals for reaching your intended desire to undergo a cosmetic procedure.
Further reading:
Choosing a Type of Weight Loss Surgery
Schedule a one on one consultation with Dr. Stevens to speak about your plastic surgery options.
Dr. Leslie H. Stevens is a board certified plastic surgeon in Beverly Hills and co-director of the renowned Lasky Clinic, known for its extensive celebrity clientele.  Dr. Stevens specializes in facelifts, eye lifts, breast augmentation, tummy tucks, labiaplasty, liposuction and body contouring.  His practice is located in the Los Angeles area at the Lasky Clinic in Beverly Hills.