Celebrity Plastic Surgery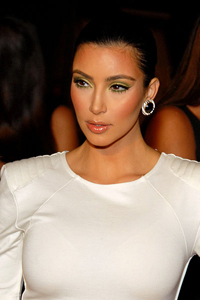 With tabloids and the entertainment press, most of us undoubtedly see photos of stars on magazines and the Internet quite often. So when a celebrity is spotted and their appearance has altered, most of us ask, "Did they have work done?"
Those we recognize as having had "work" will most likely be those who attract attention for the not-so-right reasons. I tell my patients at the Beverly Hills' Lasky Clinic, "You only notice bad surgery."
Ask anyone and the answer will be the same: the plastic surgery procedures that are most obvious are those that appear unnatural.  For example, Botox, when overdone, can produce unattractive outcomes.  The prescription medicine, which is injected into muscles to block nerve impulses and thereby inhibit wrinkling, can last up to four months and should not be injected more often than necessary.  Like the title of the 1979 Donna Summer-Barbara Streisand duet, enough is enough!  Unfortunately, this is an important lesson that some of the rich and famous who frequently grace the red carpet must still learn.
Actress Nicole Kidman, for instance, has been criticized for her overuse of Botox, but now says she "didn't like it" and no longer uses it.  Reality star Kim Kardashian received Botox injections in 2010, but swore off future injections for at least 10 years after she suffered temporary bruising.  While these and other stars might stand out because of the undeniable alterations to their appearance, I believe this aesthetic should not be the norm.  If an aesthetic approach can be summed up in one word it should be "natural." I truly believe that good plastic surgery should go unnoticed; not too pulled, not too filled, not too augmented.  You should just look good.
But what do you think, readers? Do you believe plastic surgery should look natural? You may tweet me your replies @DrLeslieStevens or on Facebook.
Image via Glenn Francis