5 Tips to Awaken Your Face and Have You Feeling Great
By Leslie Howard Stevens – Follow me on Google+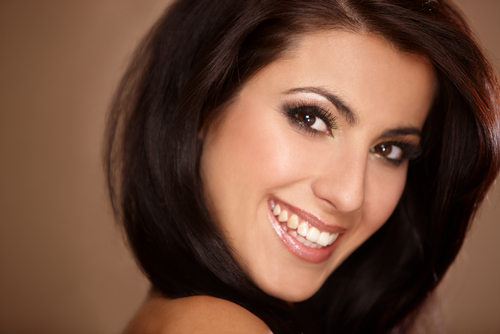 Have people often told you that you look tired when you are not? It could be due to sagging skin around the eyes and face that are weighing you down. The good news is there are many ways to brighten your look. Check out these five tips to awaken your face and bring back your youthful vitality all year round.
Eyelid Lift
An eyelid lift, also known as a blepharoplasty, is an effective way to eliminate the bags, sags and wrinkles that make your eyes look perpetually tired. Excess skin and small pockets of fat are removed, giving eyes a smoother, more youthful appearance. Recovery time is minimal and incisions are placed in the natural folds of the eye so they are virtually invisible after healing is complete.
Facelift
A facelift may sound like a major procedure for simply waking up the face, but there are options in facelifts today that provide excellent results with less recovery time afterward. Dr. Stevens performs an endoscopic midface lift that requires smaller incisions to refresh and rejuvenate the cheeks and under-eye area. This procedure offers results more dramatic and permanent than injectables or other cosmetic treatments.
Browlift
If sagging eyebrows are contributing to the look of chronic fatigue, a browlift is another option. A browlift addresses forehead wrinkles and frown lines in addition to lifting the brow line. This procedure is also performed endoscopically, which means smaller incisions and less recovery time.
Botox
This injectable treatment continues to be the gold standard in anti-aging options today. By using Botox in areas like crow's feet in the outer corners of the eye, forehead creases and frown lines, you can quickly refresh your entire appearance. Botox takes just a few minutes to perform, and there is no downtime afterward.
Incorporate some Make-Up Techniques
Make-up can also hide some of those signs of fatigue during the busy holiday time. Avoid thick concealers in favor of one that closely matches your skin tone and top them off with sheer, moisturizing foundations to wake up your skin. Stay away from black eyeliner and opt instead for lighter, more colorful options. Finally, curl your lashes before adding mascara to open up your eyes.
You may not be able to prevent the stress of daily life, but you can control how much it affects your appearance. Whether you opt for a Facelift or a few Botox treatments, you can put your best face forward every day. For more information about our services, contact Dr. Leslie Stevens and his staff at the Lasky Clinic Beverly Hills today.