3 Unexpected Areas where Fillers can be Used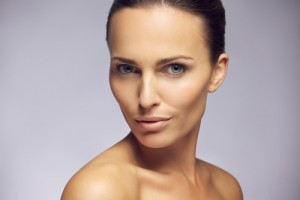 You probably know that soft tissue fillers, also known as dermal fillers, can be used to smooth away facial wrinkles and volumize the lips. But did you know these injectable treatments can be used on other areas as well? The wealth of filler formulas today allow this treatment to be customized to many areas, warding off the need for surgical procedures until later on. Check out these three areas treated by dermal fillers that you might not be aware of.
Hollow Temples
The aging process can lead to loss of volume in the temple area that can skeletonize a person's appearance and make them look gaunt. This problem is even evident in some younger patients, particularly runners and other endurance athletes. The change to the facial contour can be easily remedied with injections of a dermal filler to the temporal area. Both Sculptra and Radiesse, can be particularly effective in this location. By restoring lost volume in the upper area of the face, we can effectively regain a youthful facial profile.
Aging Hands
The hands can also belie the passing of years, as thinning skin on the back of the hand gives way to protruding veins that make us look older than we feel. Dermal fillers can also be used on this area, restoring volume to the back of the hand so vessels look less pronounced. While Juvederm and Restylane can also be used for this purpose, a calcium hydroxylapatite formula known as Radiesse is also a good option for hand treatments. Radiesse also tends to last longer than its hyaluronic acid-based counterparts.
Non-Surgical Brow Lift
Drooping brows and eyelids are another sign of aging that can make you look tired or sad even when you aren't feeling that way. For some, a surgical brow lift or eyelid surgery may be necessary to reverse the aging effects. However, if your droop is not extensive, a liquid brow lift using a dermal filler may effectively refresh your appearance. Juvederm or Restylane are usually the performers of choice for this procedure as well.
If you opt to have soft tissue fillers injected into these more unusual areas of the face and body, it is imperative to locate an experienced plastic surgeon who knows how to perform these procedures. Dr. Leslie Stevens is highly qualified in a wide range of dermal filler treatments and will work to ensure your treatment results are natural and beautiful. To learn more about your options in dermal fillers, contact Dr. Stevens at the Lasky Clinic at 310-556-1003.