Tummy Tuck After Weightloss
By Leslie Howard Stevens – Follow me on Google+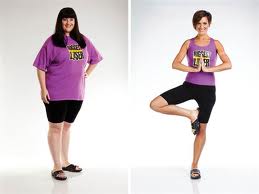 For many patients that have spent time and energy working towards weight-loss goals, being diligent with diet, exercise and transforming their bodies, dealing with excess skin after a major milestone can put a damper on their new looks.
Instead of hiding in Spanks and other garments designed to hide loose skin results after major weight loss, a tummy tuck procedure could be the answer to getting ready for bikini season without hesitation.
"Biggest Loser" winner Olivia Ward opted for a tummy tuck procedure to remove excess skin after shedding 116 pounds on the 11th season of the hit television show. Now, modeling her new svelte figure, patients also considering the procedure can witness the benefits of revealing the results of all their hard work paid off.
How it Works
A tummy tuck, or abdominoplasty, is a surgical procedure that can help restore a flatter and firmer appearance to a patient's abdomen by removing excess fat and skin and tightening seperated abdominal wall muscles.  It could mean no more sagging or embarrassing stretch marks or wrinkling for patients ready to show off their new bodies!
Patients considering a tummy tuck procedure should speak with their surgeon about whether or not they are good candidates for an abdominoplasty procedure and to understand what results they should expect from the surgery.
To learn more about your body reconstruction options after major weight loss,
schedule
a consultation with Dr. Stevens and receive his FREE ebook on Preparing for Plastic Surgery.
Dr. Leslie H. Stevens is a board certified plastic surgeon in Beverly Hills and co-director of the renowned Lasky Clinic, known for its extensive celebrity clientele.  Dr. Stevens specializes in facelifts, eye lifts, breast augmentation, tummy tucks, labiaplasty, liposuction and body contouring.  His practice is located in the Los Angeles area at the Lasky Clinic in Beverly Hills.
Image source