Too Young For Plastic Surgery?
By Leslie Howard Stevens – Follow me on Google+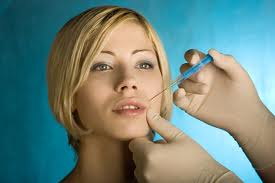 Finding stories on parents gifting plastic surgery to their seven year old or getting their child's ears pinned back to prevent them from being bullied at school is not uncommon.  Slowly, plastic surgery is venturing its way into the lives of adolescents without any regard to the impact that plastic surgery can have on young children.
Exactly how young is too young for plastic surgery?  According to the American Society of Plastic Surgeons, more than 3,200 patients aged 18 years old and under had a cosmetic procedure in 2004 to correct areas that made them self-conscious.  Surgery for children and teens can be an option for fixing flaws that emotionally impact their self-esteem, but plastic surgery should not be seen as an easy fix or a decision to be taken lightly, particularly by young adults.
Parents of children and teen patients must consider the following:
Find out what is motivating your child to request a cosmetic procedure.
Does your child or teen understand the risks and rewards of this procedure?
Is your child realistic about the expected outcome?
Is your child prepared for the healing process?
Plastic surgery is not always the answer for children and teens looking to change their appearance.  Parents should take time to investigate their child's motivation and develop solutions for helping their child feel less self-conscious about their bodies.  For instance, if a child or teen has a weight problem, a better solution than plastic surgery might be working together (and with their doctor) to develop a healthy diet plan and workout regimen.
Schedule a consultation with Dr. Stevens to discuss procedure options for anyone in your life.  Dr. Stevens can assist in determining the best options for any stage and any age.
Dr. Leslie H. Stevens is a board certified plastic surgeon in Beverly Hills and co-director of the renowned Lasky Clinic, known for its extensive celebrity clientele.  Dr. Stevens specializes in facelifts, eye lifts, breast augmentation, tummy tucks, labiaplasty, liposuction and body contouring.  His practice is located in the Los Angeles area at the Lasky Clinic in Beverly Hills.