The Best Tips for Minimizing Scars after Plastic Surgery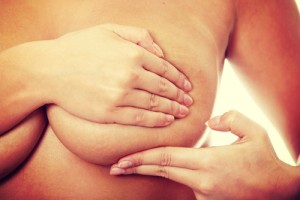 Concerns about scarring are very common in patients undergoing any type of plastic surgery procedure. Experienced plastic surgeons understand this concern and carefully place incisions in locations where visible scarring will be minimal. In addition, there are a number of steps patients can take after surgery to ensure incisions heal quickly and effectively, creating as little scarring as possible.
Make Time for Recovery
Scarring is caused by tension on the incision during the healing process. To alleviate that tension, your surgeon will provide you with specific instructions on when you will be able to resume certain activities. By adhering to those instructions, you will be allowing your incision time to heal properly, minimizing scarring during the healing process.
Leave Surgical Tape
Surgical tape is often placed on an incision after surgery to further minimize tension and scarring to the area. It is important to leave that surgical tape in place for the recommended time to ensure the incision can heal in an optimal environment. Larger incisions, such as those used for a tummy tuck, tend to require longer periods of time with the surgical tape.
Practice Sun Protection
While an incision is healing, sun exposure can cause the incision to darken and lead to more visible scarring. It is important to practice consistent sun protection during the healing period to ensure this doesn't happen. Wearing a minimum SPF 30 or covering up the incision with clothing or other types of protection are the best ways to ensure an incision heals without mishap.
Topical Treatment Options
There are a also a number of topical solutions that can be used to keep the incision site moist and soft as it heals. Silicone sheets can be placed over the incision, providing the necessary protection and moisture for the best possible healing process. In areas where sheets may not be practical, silicone gels can also be used.
Another relatively new scar treatment option is Embrace Advanced Scar Therapy. This product is also designed to alleviate tension on the incision during the healing process, producing excellent results in the visible scarring left behind. Embrace Advances Scar Therapy is now available at the Lasky Clinic Beverly Hills and is particularly effective for the larger scars left behind after lift procedures or some types of breast surgery.
Scarring is an inevitable part of the plastic surgery process, but the good news is visible scarring can be minimized through a number of effective techniques. To learn more about treating incisions and scars after plastic surgery, contact Dr. Leslie Stevens at the Lasky Clinic Beverly Hills at 310-556-1003.