The Best Season to Have Plastic Surgery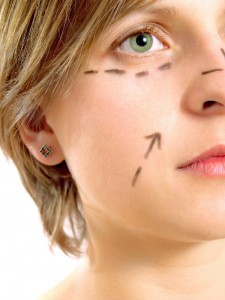 Plastic surgical techniques can help you feel better about the way you look, whether you opt for a Botox injection or a surgical procedure. A board-certified plastic surgeon will talk to you about your reasons for wanting plastic surgery, and your expected goals for the outcome.
And while patients who are candidates for plastic surgery are becoming increasingly sophisticated and knowledgeable about their options, one factor they may not considered is the best season to have plastic surgery.
Timing Considerations for Plastic Surgery
If liposuction or a tummy tuck is your intended procedure, would you really want to do it at the beginning of summer, the swimsuit season, the time for halters and shorts?
If you are considering any type of facelift procedure, from a mini face lift to a more standard facelift procedure, recovery can take up to two weeks. During facelift recovery time, you will probably experience some bruising, redness, perhaps swelling, as well as minor discomfort.
Would you want to go into the office feeling embarrassed and self-conscious, undermining the reasons you had the surgical procedure in the first place?
Of course not.
A Season for Quietness and Healing
Edith Sitwell said: "Winter is the time for comfort, for good food and warmth, for the touch of a friendly hand and for a talk beside the fire: it is the time for home."
Basically, winter is the best season to have plastic surgery, no matter what procedure you are having done.
Generally, companies offer time off during the holidays, especially around Christmas and New Years' Day, and you can take advantage of company holidays and supplement them with some of your approved sick time or vacation time to take time to heal from any type of plastic surgery procedure.
Another good reason for plastic surgery during the winter months, other than time for healing in private, is that generally, you do not want to get too much sun exposure after cosmetic surgery, especially facial peels or other similar techniques.
Winter is the best season to have plastic surgery because you will not be subjected to as much and as intense sunlight as you would be during the summer months.
Another consideration for having plastic surgery in the winter months is that cold-weather garments more easily cover up bandages and parts of the body that are healing from cosmetic surgery. You can don a sweater and loose trousers and look fine, and no one but you need know you are recovering from a surgical procedure.
Recovery from facial plastic surgery during the quiet, introspective winter months might just give you the respite from a hectic routine that you need to help you recover both externally and internally.
Winter is also the best season to have plastic surgery because, ultimately, your recovery time at home will allow you to spend more time with beloved friends and family. Having your loved ones at your side while you recover will not only help your mental outlook, but also speed your recovery time.
Dr. Leslie H. Stevens is a board certified plastic surgeon in Beverly Hills and co-director of the renowned Lasky Clinic, known for its extensive celebrity clientele.  Dr. Stevens specializes in facelifts, eye lifts, breast augmentation, tummy tucks, labiaplasty, liposuction and body contouring.  His practice is located in the Los Angeles area at the Lasky Clinic in Beverly Hills.