Self-Conscious about Your Ears? Otoplasty May be the Answer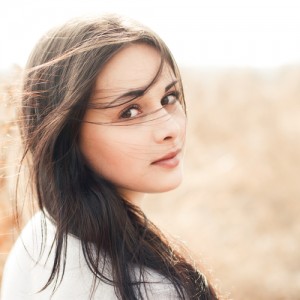 You may not think much about the size and shape of your ears, unless they are a problem to you. Protruding and oversized ears can be the source of self-consciousness and even teasing from others. If you are embarrassed about your ears, otoplasty may offer the aesthetic fix you are looking for.
What is Otoplasty?
Otoplasty is a surgical procedure designed to alter the position, shape or size of the ear. This is one of the few cosmetic procedures that are performed on children more frequently than adults. Since children can be subjected to significant teasing and name-calling because of their appearance, otoplasty may be recommended at a young age to alleviate the problem before the child enters school.
Otoplasty can also be performed on teens and adults who want to change the look of their ears. The procedure can be performed on an outpatient basis, using either local or general anesthesia. Recovery from otoplasty usually takes about one week.
Who is it For?
Otoplasty can be used to address the following concerns:
Overly large ears
Ears that protrude from the side of the head
Asymmetrical ears
Ears with a defect or injury
The procedure may be recommended for children over the age of four or five, once the ears are fully developed. It is most commonly performed on children between the ages of four and 14. Less frequently, the procedure may be performed on an adult who wants to address an aesthetic concern or correct a previous otoplasty procedure.
How is it Done?
Otoplasty usually involves a single incision in the natural fold of the back of the ear. Through this incision, excess cartilage and skin can be removed. The ear is then sutured into its new position. Most patients take medication for the first few days after surgery to control discomfort. Dressings are also kept on the ears for a number of days to provide protection and allow the healing process to begin.
The results of otoplasty are generally apparent once dressings are removed and swelling subsides.
. Otoplasty is considered permanent correction for the ears, and should only need to be performed once during a patient's lifetime.
Large, protruding or misshapen ears can be a source of teasing and low self-esteem. If you are unhappy with the look of your ears, contact Dr. Leslie Stevens and his staff at the Lasky Clinic Beverly Hills at 310-556-1003 to schedule your personal consultation