Plastic Surgery and Your Job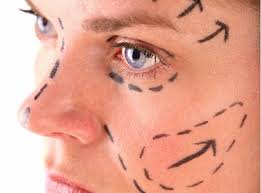 In this tough economy, many people are doing what they can to stay competitive in the job market.  Updating their resume, working with career counselors, and continuing their education to enhance their skills are all tactics being used to help people maintain their competitive advantage.  But looking good on paper isn't the only thing job seekers are worried about. According to an article in
AARP
, older workers are looking to plastic surgery and other cosmetic changes to stay competitive in an increasingly youthful workforce.  Even men have jumped onto the plastic surgery bandwagon in order to maintain their youthful appearance in a tight job market.
Common procedures for both male and female baby boomers concerned about their aesthetic presentation to prospective employers include:
So does having a plastic surgery procedure really increase your chances of landing that dream job?  While it may be an aid in creating a more youthful appearance, your confidence and credentials will be the prime factor of success during the interview process.  Electing to have a cosmetic procedure is a personal choice and should not be determined by the job hiring market.  Patients should know and understand that recapturing a youthful appearance can certainly be a self-esteem boost, but does not guarantee any kind of professional success.
Want to learn more about procedures for patients 50+? Speak with Dr. Stevens about the variety of options available to you and sign up to receive his free e-book.
Dr. Leslie H. Stevens is a board certified plastic surgeon in Beverly Hills and co-director of the renowned Lasky Clinic, known for its extensive celebrity clientele.  Dr. Stevens specializes in facelifts, eye lifts, breast augmentation, tummy tucks, labiaplasty, liposuction and body contouring.  His practice is located in the Los Angeles area at the Lasky Clinic in Beverly Hills.