Not all Products Called Botox or Juvederm are Legal or Equal
By Leslie Howard Stevens – Follow me on Google+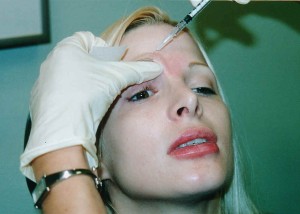 A liquid facelift, which involves strategic injection of large amounts of fillers to achieve temporary antiaging benefits, ranks as the top nonsurgical cosmetic procedure in the nation. But with such a high demand for Botox and other fillers, there has been a rise in illegal injectables.
ABC Action News in Tampa, November 15, 2012, reports that the FDA has warned, "We don't want potentially dangerous products to be used by the American people." The FDA is concerned about unlicensed Botox shipped in from other countries. The ABC investigative I-Team found Florida doctors inundated with offers for cheap offshore unlicensed Botox and fillers not approved for sale in the United States.
According to the American Society for Aesthetic Plastic Surgery(ASAPS), doctors pay about $530 for a box of two syringes of JuvedermUltra. After combing thru dozens of doctor's websites, Groupons and Facebook offers, the I-Team found that Clearwater Aesthetic Medicine, also known as the Creative Health Center, and Adora Body Sculpting Clinic in Brandon, Palm Harbor, and Wesley Chapel advertised the use of Juvederm Ultra 2. Adora contends that "Juvederm Ultra 2 and Ultra 3 are FDA-approved formulations of Juvederm, manufactured in FDA inspected facilities by Allergan." But, when queried, the FDA clearly states "… only Allergan's Juvederm Ultra and Ultra Plus XC with lidocaine are approved for use in the United States."
At Adora's Brandon Office, ABC's investigative team noticed that the word cosmetic was missing from a Botox container. Legitimate Botox containers always contain the word cosmetic, according to the manufacturer, Allergan. Boxes and vials missing the 'cosmetic' label may be real Botox, but are not approved for cosmetic use in the United States.
According to ASAPS, risks associated with unlicensed filler range from dangerous reactions to outdated or ineffective products. There are steps you can take to protect yourself. The FDA's website contains a list of approved fillers. Botox manufacturer Allergan posts pictures plus a list of legitimate providers on its site. Allergan, which also manufactures Juvederm, lists physicians that buy directly from them in their physician locator sites found on www.BOTOXCosmetic.com.
The bottom line is, "don't be shy." Ask your provider exactly what you are being injected with. For the best results, make sure your provider is board-certified in an appropriate specialty.
View this blog post originally available on The American Society for Aesthetic Plastic Surgery.