New Trends in Male Plastic Surgery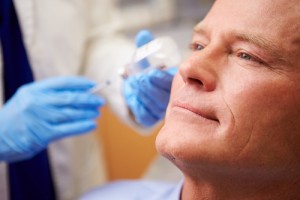 As plastic surgery is becoming more acceptable on a social level, the stereotypical middle-aged female patient no longer applies. Today, individuals are seeking cosmetic procedures at all ages and the practice is no longer limited to females. Many men are tuning to the benefits of plastic surgery to enhance both their personal and professional lives.
Popular Procedures
According to the American Society of Plastic Surgeons, more than 200,000 plastic surgery procedures were performed on men in 2013. Men also sought more than one million minimally-invasive cosmetic procedures, such as injectables and laser treatments. The most popular surgical procedures for men were:
Rhinoplasty (nose reshaping): 57,391
Blepharoplasty (eyelid surgery): 30,398
Liposuction: 23,558
Gynecomastia (breast reduction): 22,939
Rhytidectomy (facelift): 12,699
The most performed minimally-invasive cosmetic treatments on men included:
Botox Injections: 385,358
Laser Hair Removal: 190,546
Microdermabrasion: 178,410
Soft Tissue Fillers: 95,361
Chemical Peels: 94,625
Reasons for Uptick
There may be a number of reasons to attribute to this uptick in male plastic surgery. First, thanks to celebrities like Simon Cowell, the idea of cosmetic procedures has become more acceptable for men. A greater openness from men seeking plastic surgery treatments paves the way for other men to dip their toes (or noses, or eyes) into the cosmetic surgery pool as well.
Men are also facing the pressures of a young, up and coming workforce. In order to compete, men are turning to anti-aging treatments to keep them looking young enough to belong in their youth-oriented workplace. This is particularly true in areas like Silicon Valley, where the tech industry is primarily comprised of fresh, new ideas and a workforce barely out of college.
Finally, men are realizing that innovative cosmetic procedures today are leading to natural results that don't look "done." Shorter recovery times are also prompting men to discreetly seek a cosmetic treatment on a Friday afternoon with the confidence that by Monday morning, all traces of the procedure will be virtually invisible. A more varied menu of treatment options is also allowing men to more effectively customize their treatment to their specific needs and desired outcomes.
Plastic surgeons like Dr. Leslie Stevens at the Lasky Clinic Beverly Hills are also tuning into the trend with efforts to make the cosmetic treatment experience more comfortable for male patients. To learn more about your options in cosmetic procedures designed with men in mind, contact Dr. Stevens' staff at 310-556-1003.