Mommy Makeovers For Mother's Day?
By Leslie Howard Stevens – Follow me on Google+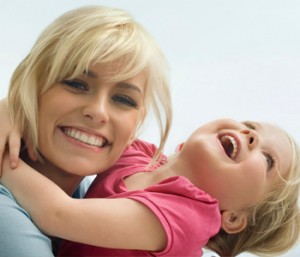 Moms of all ages may enjoy brunch at her favorite restaurant, breakfast in bed or even a card and flowers, but according to the American Society of Plastic Surgeons, what many moms (that is 320,000 patients in 2010) want is to feel good about their bodies long after they've given birth.
While the experience of carrying and giving birth to a child can be a wonderful one for many women, the lasting effects and toll that bearing children can have on a woman's body can be damaging to a woman's self-esteem.
Typical mommy makeover procedures that assist in helping women achieve their pre-baby body include tummy tucks, liposuction, and breast lift/augmentation. Each of these procedures can dramatically enhance and restore a mom's body image and can typically be performed at the same time.
If you're considering a mommy makeover (tips from ASPS)
Wait at least six months to a year after having your last child before undergoing mommy makeover procedures.
Be specific about your post-baby body goals so that your plastic surgeon can recommend the best procedures for you.
If you are trying to lose weight, do so before undergoing the procedures.
Contact Dr. Stevens to learn more about your options for a mommy makeover and to find out which procedures are best for you.
Dr. Leslie H. Stevens is a board-certified plastic surgeon in Beverly Hills and co-director of the renowned Lasky Clinic, known for its extensive celebrity clientele.  Dr. Stevens specializes in facelifts, eye lifts, breast augmentation, tummy tucks, labiaplasty, liposuction, and body contouring.  His practice is located in the Los Angeles area at the Lasky Clinic in Beverly Hills.