Importance of Board Certification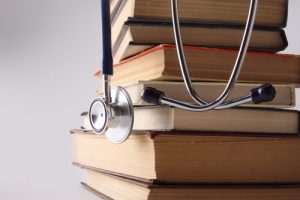 Choosing a qualified plastic surgeon is a decision that stays with you for the rest of your life because you live with the results of any cosmetic procedure. You should be able to trust your surgeon wholeheartedly and feel confident in his or her abilities. Not all surgeons are certified by the American Board of Plastic Surgery, which poses great problems within the plastic surgery industry. When a surgeon does not specialize in plastic surgery, he or she may not have the proficiency required to offer patients high-quality results.
What Does It Take to Become Board Certified?
To become a board-certified plastic surgeon, one must complete about 16 years of higher education, with an emphasis on reconstructive and cosmetic surgery. Candidates for board certification in plastic surgery must also pass a comprehensive two-day oral exam that carefully assesses their knowledge, ethics, and skill. While board certification does not necessarily mean a surgeon is flawless, it does demonstrate a sophisticated level of discipline in plastic surgery specifically.
Questions to Ask Your Plastic Surgeon
During your personal consultation with any plastic surgeon, it is imperative to ask questions about his or her qualifications and experience. Some examples of these types of questions are:
Are you board certified by the American Board of Plastic Surgery?
How many years have you been in practice?
How many times have you performed the procedure I am seeking?
Will my surgery be performed at an accredited surgical facility?
To learn more about Dr. Stevens' qualifications and certification, request your consultation at The Lasky Clinic in Beverly Hills by calling 310.556.1003, or contact us online today.