Flying in for surgery? 5 Things to do in L.A. before and after your surgery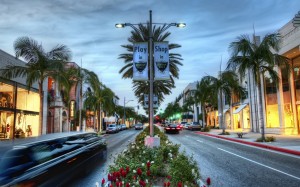 Patients come from around the country to see Dr. Leslie Stevens for a wide range of plastic surgery procedures. Visitors to the Los Angeles area may find they have extra time on their hands before or after their procedure. Fortunately, L.A. is a melting pot of entertainment and cultural activities to meet every taste, interest and budget. Check out what you can enjoy while you are waiting for or recovering from your plastic surgery.
Go for Baroque
The Getty Center features some of the most remarkable art exhibits in the country, from Baroque sculptures to modern American photography. The museum itself offers architectural interest and surrounding gardens are a lovely place to relax and enjoy the city in the open air, as it was meant to be.
Space Out
The Griffith Observatory offers much more than breathtaking views of L.A. – fascinating exhibits and planetarium shows draw visitors of all ages. In addition, Griffith Park, the largest urban park in the U.S., features waterfalls, lagoons and miles of walking and biking trails. Admission to the park and Griffith Observatory is free.
Shop in Style
Rodeo Drive is the shopping hotspot of the U.S., even if items are out of budget for the majority of Americans. Window shopping is at a premium in this shopping district, and the opportunity to catch sight of the occasional celebrity is also a big draw. Most of the shops are open to the general public, with full knowledge that tourists will be in an out to do their sightseeing.
Get Fresh
Enjoy fresh produce and a variety of culinary delights during your recovery when you visit The Original Farmer's Market. Established in 1934, this trove of fresh food has evolved into a plethora of aromas and tastes to tantalize any palate. Nearby is The Grove, another excellent shopping area featuring well-known names like Abercrombie & Fitch and J. Crew.
Hit the Beach
Of course L.A. features some of the best beaches in the country as well, from the eclectic Venice Beach to relaxing beaches dotting the Malibu coastline. If you are looking for a spot to enjoy the sand and sun, there is no shortage of coastal recreation to choose from.
Dr. Stevens is a highly skilled plastic surgeon that works with patients from all over the country and even around the globe. If you decide to pay a visit to Dr. Steven's L.A. office, rest assured you will not be at a loss for fun, relaxing activities during your stay. For more information about out of town patients, contact the Lasky Clinic at 310-556-1003.