Fight Aging With Fat: How Injections Can Turn Back the Clock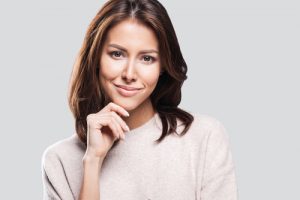 In many circumstances, the word "fat" is followed by a series of groans and adverse facial expressions. Most of us have at least a little bit of fat that we wouldn't mind eliminating. Especially those final few pounds we just can't seem to lose no matter how hard we exercise or how well we eat. The ironic thing is, however, that while fat in some areas of our bodies can age us or damage our self-esteem, other areas rely on fat for a youthful appearance. Your face is one of these areas. Plump cheeks and fullness around the eyes allow you to look rested, healthy, and younger. However, as you age, your face loses volume in the cheeks, eyes, and jawline, which creates sunken, hollow areas. While there are many cosmetic approaches to address and fill these voids in your appearance, one of them is by using your own fat. This process is known as fat grafting or fat injections.
Why Do We Lose Facial Fat?
When you're young, the facial fat known as subcutaneous fat (the fat just below the surface of the skin) is distributed across your face in the cheeks, temples, eyes, and jawline. When you age, your body produces less collagen, and as this happens, your facial fat begins to lose its volume and shift in position, resulting in an aged and tired appearance.
How Does Fat Grafting Work?
Injecting fat into your face works very similarly to how dermal fillers are injected. The injection will add volume to the desired area, such as the cheeks, jawline, or around the eyes, creating a natural fullness and youthfulness in the face while removing the appearance of fine lines, minimal wrinkles, and hollows. The main difference between dermal fillers and fat grafting is that your fat must first be harvested from a donor site and purified before it is safely reinjected to the desired treatment areas.
Dual Benefits
While turning back the hands on the clock and rejuvenating your appearance is reason enough to consider fat grafting, this procedure also comes with the added benefits of losing a little bit of fat in undesired areas and that it will be permanent. Since your fat is transferred from one area of the body to your face, you can choose where you wish to have the fat removed. Fat grafting is one procedure that offers benefits to two areas of your body. There is no need to worry about the stubborn pockets of fat when you can use them to your advantage.