Ethnic Plastic Surgery Guide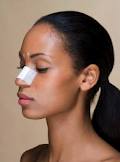 People of color are often concerned about keeping their ethnic identity in tact as they elect to have a plastic surgery procedure.  More African American, Asian and Hispanic patients have undergone cosmetic surgery in the past few years than ever before.
Popular celebrities that have been surgically altered have included Halle Berry, Tyra Banks, Kimora Lee Simmons, Nene Leakes and Kelly Rowland.  Most of these celebrities have successfully maintained their ethnic identity while enhancing their appearance.
It is vital to patients with these concerns to not only seek out a qualified and board-certified plastic surgeon, but to also select a surgeon with some experience in working with patients with an ethnic background.
Here are a few guidelines for choosing a plastic surgeon and knowing the risks of surgery specifically for ethnic patients:
CHOOSING A SURGEON
Check that they are board certified
Ask to see before and after pictures of their work on ethnic patients and ask to speak with them about their experience
Discover if they have experience performing the procedure on ethnic skin and ethnically sensitive areas
Ask to preview your results (see: Dr. Steven's Vectra 3D technology)
POTENTIAL RISKS / COMPLICATIONS
Keloids and scarring – These may increase with family history.
Pigment irregularities – Lasers, chemical peels and dermabrasion can be too harsh on ethnic skin. Patients should speak with their doctor about doing a skin patch test done before completely committing to these types of procedures.
Schedule a consultation with Dr. Stevens to discuss your options for an ethnically-sensitive cosmetic procedure and what to expect.
Dr. Leslie H. Stevens is a board certified plastic surgeon in Beverly Hills and co-director of the renowned Lasky Clinic, known for its extensive celebrity clientele.  Dr. Stevens specializes in facelifts, eye lifts, breast augmentation, tummy tucks, labiaplasty, liposuction and body contouring.  His practice is located in the Los Angeles area at the Lasky Clinic in Beverly Hills.