Don't Play the Guessing Game. The Average Cost of Basic Plastic Surgery Procedures.
By Leslie Howard Stevens – Follow me on Google+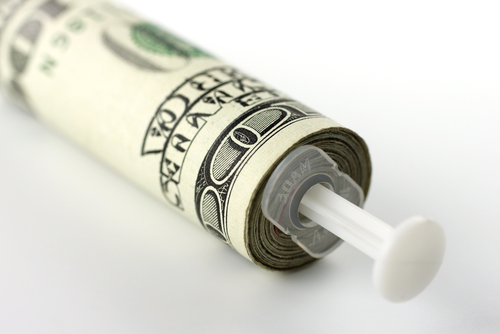 Looking for a little nip and tuck here or there? Finally ready to take the plunge and have that plastic surgery procedure you've been contemplating? In addition to verifying your plastic surgeon's credentials, knowing the total cost of your procedure should be top priority for creating a payment plan that fits your financial needs.
Whether you finance your procedure through a medical credit card, traditional credit cards or strategically planned savings, you should be aware of several factors that determine your total fee. Plastic surgeons' fees are typically determined by the location of practice, the number of years in the surgeon has been in practice, and the fees for anesthesia, operating room use and laboratory tests.
According to the American Society of Plastic Surgery's 2011 report the following list gives you an idea of the national average for what you should expect to pay for your procedure performed in the United States:
PROCEDURE

NATIONAL AVERAGE

Breast Augmentation

$3,694

Nose reshaping

$4,246

Abdominoplasty (Tummy Tuck)

$5,278

Eyelid surgery

$2,630

Facelift

$6,408

Botox

$328

Hyaluronic Acid

(Juvederm, Restylane etc.)

$558
See also:
5 Tips to Budget for Plastic Surgery
Schedule a one-on-one consultation with Dr. Stevens to speak about your plastic surgery options.
Dr. Leslie H. Stevens is a board-certified plastic surgeon in Beverly Hills and co-director of the renowned Lasky Clinic, known for its extensive celebrity clientele. Dr. Stevens specializes in facelifts, eye lifts, breast augmentation, tummy tucks, labiaplasty, liposuction, and body contouring. His practice is located in the Los Angeles area at the Lasky Clinic in Beverly Hills.