Botox Without the Needle – Myth or Miracle?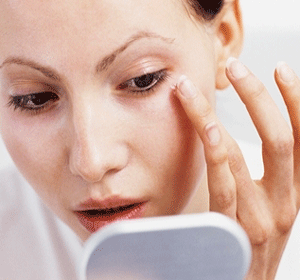 The thought of coming face to face with a needle in order to smooth out lines and wrinkles can still make many patients queasy. And for those not up to the challenge, there may be a new anti-aging savior coming via topical Botox that makes it easier to get the non-surgical treatment sans the pain.
Revance Therapeutics is currently testing its topical Botox gel (known now as RT001) which is slated should work almost as good as that of a traditional Botox injection. This new development spells good news for patients that have yet to take the plunge into the world of injectables but are still looking for a surgery-free way to keep the signs of aging at bay.
Dr. Stevens answers your questions about this new product below:
How does it work?
Topical Botox (botulinum toxin), like the injectable form, relaxes the muscles by blocking the release of a neurotransmitter known as acetylcholine. The Botox gel is applied by doctors directly on to the skin to soften crow's feet around the eyes and other fine lines and wrinkles for 30 minutes and then wiped off.
Will it be just as effective as a traditional Botox injection?
Patients mustn't be too quick to jump on the bandwagon of this pain-free solution. While the results have been proven to be good, Dr. Stevens adds that the results won't be as dramatic as having an actual injection procedure that targets specific areas with precision.
When will it become available?
Still, in the testing phase, the Botox gel will have to also go under scrutiny by the Food and Drug Administration for final approval before being released to the public. It may be a while before both doctors and patients are able to get their hands on the newly developed gel.
What other non-surgical procedures are available?
For additional non-surgical options for reversing the signs of aging discover the benefits of other injectables and procedures; Sculptra, Juvederm, Dysport, Laser Resurfacing.
Contact Dr. Stevens for a consultation and learn more about your non-surgical cosmetic procedure options.
Dr. Leslie H. Stevens is a board-certified plastic surgeon in Beverly Hills and co-director of the renowned Lasky Clinic, known for its extensive celebrity clientele. Dr. Stevens specializes in facelifts, eye lifts, breast augmentation, tummy tucks, labiaplasty, liposuction, and body contouring.  His practice is located in the Los Angeles area at the Lasky Clinic in Beverly Hills.