Benefits of Eyelid Surgery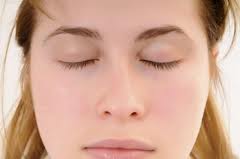 Patients considering eyelid surgery (also known as blepharoplasty) can greatly benefit from the anti-aging effects that this procedure can offer.  As we begin to age, the skin naturally begins to sag and droop, particularly around the eyes, giving your face a tired and sometimes aged look.
With blepharoplasty, a patient's eyes can be restored to reveal a more youthful look by removing excess fat, muscle, and skin from both upper and lower lids, including puffiness and bags under the eyes. The results can be a refreshed appearance, with a younger, firmer eye area. Apart from the aesthetic benefits this surgery can provide, there are also a variety of necessary advantages for having this procedure, including improved vision once sagging skin is removed.Am I a candidate?
As with any plastic surgery, potential patients should be in good health and have a realistic understanding of expected outcomes.  Patients with the following conditions should avoid any eye surgery without prior approval from a doctor:
Dry eyes
Abnormal blood pressure
Thyroid disease
Corneal problems
Abnormal blood coagulation
Dr. Stevens does perform eyelid surgery as a single procedure, but also often recommends combining the procedure with a facelift or brow lift.  Are you interested in learning more about eyelid surgery? Schedule a consultation with Dr. Stevens to discuss your options and whether you're a candidate for this procedure.
Dr. Leslie H. Stevens is a board certified plastic surgeon in Beverly Hills and co-director of the renowned Lasky Clinic, known for its extensive celebrity clientele.  Dr. Stevens specializes in facelifts, eye lifts, breast augmentation, tummy tucks, labiaplasty, liposuction and body contouring.  His practice is located in the Los Angeles area at the Lasky Clinic in Beverly Hills.