Before You Go Abroad for Plastic Surgery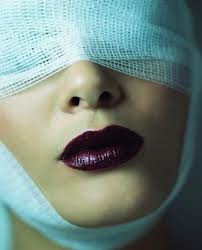 While the thought of getting your long thought-over cosmetic procedure at a discount overseas is an appealing idea to consider, it's important to understand that what you could be getting into before booking an appointment. There have been a number of cases in past years where patients have been scammed by clinics and fake surgeons abroad, and the results have been horrific, and even fatal. Never risk your life for an opportunity to get your surgery on the cheap.
If you do elect to have a procedure done in a foreign country, here are a few rules to follow to ensure that you don't get more than you bargain for:
Word of Mouth Isn't Enough: Complete your due diligence and research a clinic and surgeon beyond advertisements. Make sure they are certified and ask to speak to some of their past patients. Also, find out the credentials of the certifying organization.
A Sale Isn't A Sale When It Could Kill You: Don't opt for the cheap surgery based on price alone. If something seems ridiculously cheap, let your warning signs do the talking and back away.
Make Sure Your Surgeon Speaks Your Language: Having the ability to communicate what you want to your surgeon is important. Make sure that you can communicate directly with the plastic surgeon in an agreed-upon language (no translators please) and insist on an in-person consultation before you head into surgery.
Have a Post-Op Plan: What will follow-up care look like after your procedure is done? What type of care will you need post-surgery? How will your surgeon handle complications? Don't go under the knife without knowing the worst-case scenarios and how you will be treated by your surgeon and their team after the operation.
Stay safe, do your research, ask questions and use precaution before booking a surgery overseas.
Want to learn more about what questions you need to ask your surgeon before a cosmetics procedure or want to speak with Dr. Stevens about the risks of surgery overseas? Contact him for a consultation.