Aging Gracefully On Purpose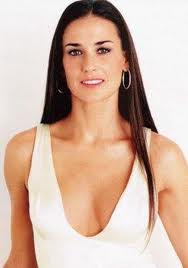 Famous faces like Demi Moore and Suzanne Summers have more than great genes working on their side. Their flawless skin and seemingly ageless appearance — like most celebs — isn't a natural occurrence, but the work of talented plastic surgeons specializing in treatments that can turn back the hands of time.
For mature patients worried about sagging or wrinkling around the neck, jaw line and mid-face, you don't need celebrity status to regain your youthful appearance and restore vibrant and taut skin.  Dr. Stevens often recommends a facelift (or rhytidectomy) procedure to aid in your goal of creating a more youthful look.  During a facelift procedure, excess neck fat is removed and facial and neck skin is repositioned to restore firmness and enhance your appearance.  There are a number of different types of facelifts in additional to the traditional rhytidectomy, and Dr. Stevens will work with you to select the best procedure for your face and neck.
Different Types of Facelifts
Mid-Facelift – For sagging cheeks and laugh lines, patients have the option of electing a mid-facelift procedure. This option involves minimal incisions behind the hairline and inside the mouth to raise sagging cheek tissue, reduce nasolabial laugh lines and give patients an overall more youthful, even "well-rested" appearance.
Mini-Facelift – This procedure is typically the least invasive option and provides a temporary solution for younger individuals concerned about pre-mature aging.  Unlike a traditional facelift, a mini face-lift only affects specifically targeted areas.
Patients should work with their surgeon during their initial consultation to determine the best possible facelift procedure for them and view beforeandafterpictures of previous patients to get an idea of what their results would look like.
Schedule a consultation with Dr. Stevens to discuss facelift and other anti–aging procedures for both mature men and women looking to keep their youthful appearance. 
Dr. Leslie H. Stevens is a board certified plastic surgeon in Beverly Hills and co-director of the renowned Lasky Clinic, known for its extensive celebrity clientele.  Dr. Stevens specializes in facelifts, eye lifts, breast augmentation, tummy tucks, labiaplasty, liposuction and body contouring.  His practice is located in the Los Angeles area at the Lasky Clinic in Beverly Hills.