Aesthetic Surgery for Men – What You Need to Know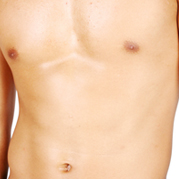 Cosmetic surgical procedures are not just for women anymore. Increasing numbers of men are going to board-certified plastic surgeons requesting a variety of surgical procedures, from rhinoplasty and eyelid lifts to breast reduction through liposuction.
Reasons for the Rising Trend of Male Cosmetic Surgery
Men are under just as much pressure as women to look good. They may not discuss it as openly as women do, but when a celebrity such as uber-athlete David Beckham races around the pitch without a top, certainly men compare themselves, albeit silently, and many find themselves lacking.
In addition to purely aesthetic reasons for cosmetic procedures, aging male executives want to maintain an edge over younger colleagues by keeping their external features and looks as youthful  as they still feel internally.
Cosmetic surgery for men–what you need to know may surprise you. After all, cosmetic procedures have traditionally encompassed mainly the female population.
Truly, it is a feeling women have had for years, the media proliferation of the perfect body and face, but men are becoming aware of the possibilities that plastic surgery can offer in increasing numbers.
So for you guys out there thinking about plastic surgery, there are a few things to consider.
Cosmetic Surgery for Men–What You Need to Know
First and foremost, one of the most common mistakes men make after having plastic surgery is pushing themselves, trying to do too much too soon. Take time to rest and heal.
Overexertion after various types of plastic surgery, can lead to scarring, tissue bulges, infection, inflammation, and even the death of tissue. Allow yourself healing time after surgery. No one will think you are a wimp. Listen to your surgeon's advice during your recovery.
Your body performs most of post-plastic surgery healing in the first two weeks after surgery. Your body continues post-surgical healing for up to 16 additional weeks.
General anesthesia can cause some mood changes in the immediate post-operative period, such as anger or irritability, agitation, or sadness. Be gentle with yourself during these mood changes, which will help minimize their overall effect on your mood.

Types of Plastic Surgery Most Popular with Men
If you are a man considering plastic surgery, certain types of procedures are more popular among men than others:
Rhinoplasty, or nose reshaping surgery can create a more balanced effect, improving the overall aesthetic balance of your face.
Chin implants, likewise, also help to create a more balanced facial profile. 
Eyelid surgery can provide an immediate younger, more energetic look to any man's face.

Liposuction can help improve the male physique by giving a man a more trim waist or by removing excess abdominal fat.

Similarly, male breast reduction is another highly popular procedure that helps men have a trimmer figure.

Hair transplants can help men losing their hair feel better about themselves overall, as well as helping them look younger.
What type of procedure are you considering?
Dr. Leslie H. Stevens is a board certified plastic surgeon in Beverly Hills and co-director of the renowned Lasky Clinic, known for its extensive celebrity clientele.  Dr. Stevens specializes in facelifts, eye lifts, breast augmentation, tummy tucks, labiaplasty, liposuction and body contouring.  His practice is located in the Los Angeles area at the Lasky Clinic in Beverly Hills.