5 Foods to Eat this Winter that Combat Aging!
By Leslie Howard Stevens – Follow me on Google+
The winter months are a tough time for staying fit and keeping your skin in top condition. Dry, cold air ravishes much-needed moisture from the skin, while freezing temperatures keep you from getting the physical activity your body needs. Fortunately, help for both your skin and body can be found right in your own refrigerator. Check out these five foods to enjoy this winter that boost your metabolism and nourish your skin.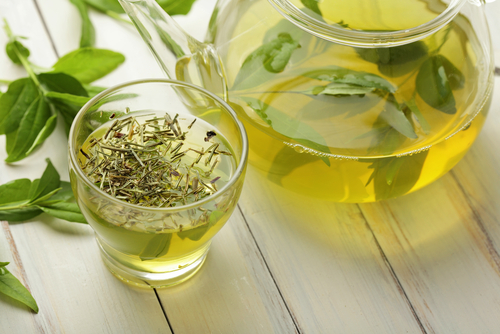 Fish
Fish makes a hearty main dish any time of the year, whether you broil some salmon or cook a feel-good tuna casserole. Fish is loaded with omega-3 fatty acid, which supports the body at a cellular level. When the cells of the body are happy and healthy, the skin usually reflects that health. The rich protein content also makes fish a metabolism-boosting food that will help you burn those calories more efficiently.
Peppers
Spice up your favorite winter dishes by tossing a few peppers into your casseroles and soups. Both red and green peppers contain a compound known as capsaicin, which revs up the metabolism. Red peppers also contain lycopene, which has been shown to protect the skin from environmental and sun damage while boosting collagen production.
Legumes
Beans are another protein-packed food that has a positive impact on the metabolism. At the same time, beans stimulate the body to produce more hyaluronic acid, an anti-aging substance that moisturizes the skin from the inside out. Our bodies produce less hyaluronic acid as we age, which leads to the formation of sagging skin and wrinkles. That warm cup of winter bean soup provides the boost your body needs to keep the hyaluronic acid coming.
Eggs
Rich in protein, eggs provide the fuel you need to build lean muscle mass. More lean muscle also leads to a more efficient metabolism. This favorite breakfast food also contains proline and lysine, which support the body's natural collagen production. If you are concerned about your cholesterol, egg whites will provide the same benefits.
Green Tea
When you need a cup of something hot during those chilly winter days, reach for the green tea. Green tea contains a compound known as EGCG, which has been shown in studies to boost metabolic rate. This tea also boasts a wealth of antioxidants that fight environment free radicals leading to early signs of aging.
The winter months are not a time to neglect your skin or your body. By adding these foods to your cold-weather recipes, you will be ready to greet the skin-baring months to come with style and confidence.
For more information on cosmetic procedures that turn back the clock on the skin, contact Dr. Leslie Stevens and his staff at the Lasky Clinic today.