3 Reasons for Liposuction
By Leslie Howard Stevens – Follow me on Google+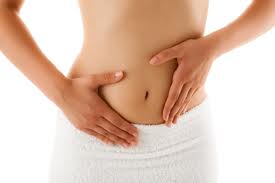 More than 200,000 Americans had a liposuction procedure last year.  This highly-popular procedure has become a great option to aid many patients dealing with troublesome areas that can't be managed with diet and exercise alone.  While liposuction has been seen as only a cosmetic procedure in the past, there are many great health reasons why patients considering this procedure should discuss the benefits with their plastic surgeon.
Here are three great reasons to have liposuction based on recent findings:
Studies show that liposuction may lower your risk for heart disease – According to a report presented at a recent annual meeting of the American Society of Plastic Surgeons in Denver, patients' triglyceride levels had dropped an average of 43% within three months of having the slenderizing procedure.  Triglycerides, fats in the blood, have been linked in other studies to a higher risk of cardiovascular disease.
Liposuction can be used to treat lipomas (benign fatty tumors).
For patients with problems with metabolism of fat in the body (lipodystrophy), liposuction is often a great solution.
Liposuction is only done in small areas of the body, and is not a treatment for obesity or long-term weight loss.  It should not be used if the potential patient wants to get rid of stretch marks, cellulite, or other skin surface irregularities.  Discuss your options with a certified plastic surgeon before booking your appointment. To schedule a consultation with Dr. Stevens, contact him here.
Dr. Leslie H. Stevens is a board certified plastic surgeon in Beverly Hills and co-director of the renowned Lasky Clinic, known for its extensive celebrity clientele.  Dr. Stevens specializes in facelifts, eye lifts, breast augmentation, tummy tucks, labiaplasty, liposuction and body contouring.  His practice is located in the Los Angeles area at the Lasky Clinic in Beverly Hills.