10 Post-Surgery Questions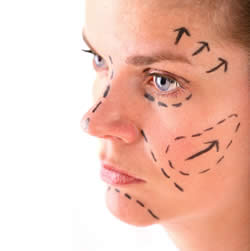 Before your big day, it's best to see your surgeon again for one last consultation to have all of your post-surgery and recovery questions answered in advance.  Being prepared before the big day about what can happen when you leave the surgery center will take some of the guess work out of planning your post-operative care.  It will allow you to focus solely on healing. It's important to consider things like arranging child care, having your medications easily at hand, stocking your refrigerator with soft foods and scheduling a ride after your plastic surgery.
Dr. Stevens recommends creating a personal checklist and keeping this handy for anyone who may be helping you in the days following your surgery.  You can use the following questions as a guide for imperative things that you should know about your recovery process:
1. What medications should I take and when?
2. How can I best manage post-surgical side effects like bleeding, swelling, infections and nausea?
3. How long will my recovery time be?
4. How will my recovery time affect my ability to perform daily activities?
5. What will I need during my stay at a recovery retreat?
6. What's the best way for me to speed up scar and bruise healing?
7. What will happen to any stitches and staples, and how can I minimize any scars?
8. When and how should I shower?
9. When can I drive a car or fly on a plan again?
10. When should I see Dr. Stevens again?
Dr. Stevens will always walk through the recovery process for various plastic procedures with each patient, and his staff can aid in recommending healing centers should you wish to retreat for some time after surgery.  Discover more about how you can prepare pre and post-surgery by downloading Dr. Stevens e-book on his website.